There's been many use of NSFW these days, but what exactly does it mean and what are people talking about? Read more to find out.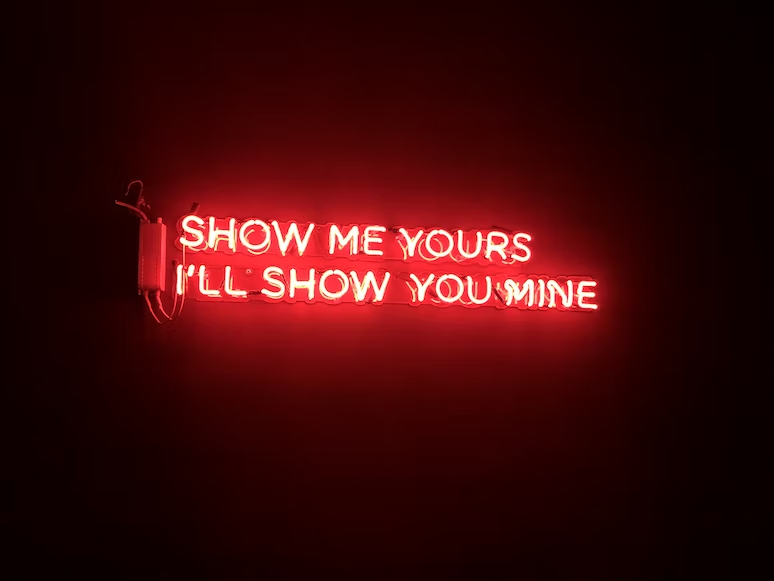 What is the meaning of NSFW?
NSFW stands for Not Safe For Work – that, of course, is not the full description. NSFW is used to warn someone when they're about to be faced with something.. not safe for work. As in 18+, not PG 13.
It's an internet slang that's used to explain the porn-y side of something.
Example; see my latest pic! Warning; NSFW.
Believe it or not, some explicit content is still allowed in some social media. Though it's mostly restricted, some people do get away with posting explicit content, but that's because loopholes in the policies do exist. Also, some platforms are just 🧑‍🦯🧑‍🦯🧑‍🦯 sometimes.
Want some NSFW pics? Start flirting on DOWN Dating App, download on iOS and Android now!
It's not entirely a bad thing to have NSFW content in social media or a website – you have to cater to different markets, but it does get bad when the wrong market sees it. Which is why today's social media's filter for NSFW content is strict as hell.
Another reason why NSFW content is restricted is because scammers love that content. Let's be honest, there's plenty of…intrigued individuals when it comes to NSFW content, and scammers love sending their victims spam messages like; "send me $50 for exclusive content."
But NSFW isn't all bad.
In fact, I feel like NSFW is the only way you can really say porn-y content without saying the 'bad' words. You know what I mean, right? Words like sex, porn, 18+, sexy, nude, etc. are usually banned in certain platforms (although I just typed them all).
There are different ways you can apply 'NSFW' to.
NSFW website
NSFW pics
NSFW videos
NSFW novel
I can go on for days.
Get laid tonight! Start flirting on DOWN Dating App, download on iOS and Android now!
But now that you know what is the meaning of NSFW, you can go on and try it out for real!
More like this;