Still nervous to make the first move? Don't worry, these tips on starting a conversation on Tinder will save your day and you won't have to worry.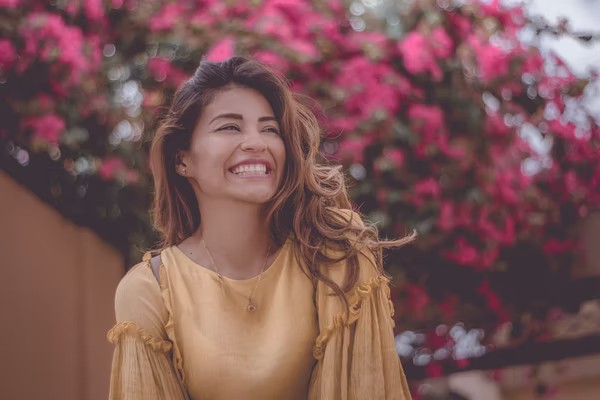 Ladies, if you've ever matched with a man you think could be the man of your dreams – or simply a man who can show you a real good time – and you ask yourself how to starting a conversation on Tinder? We can help. Whether it's starting a conversation on tinder, Hinge, DOWN, or the app where women have to talk first (cough) dating app Bumble (cough), everyone has to at some point start a conversation, right?
One easy way to do that is by sending smooth pickup lines. You don't have to send really sexy pick up lines if you don't feel like it, if you're not careful, they could turn into the worst pickup lines you've ever sent!
So here's a list of the pick up lines you can use when starting a conversation on Tinder:
Starting a conversation on Tinder: Use pickup lines
Did you just come out from the museum? Cause you're a work of art.
Give me your name so I know what to scream tonight.
Is there an airport nearby, or was that just my heart taking off?
If you were a chicken, you'd be impeccable.
Is it hot in here, or is it just us?
You don't need keys to drive me crazy.
I'm going to give you a kiss. If you don't like it, just return it.
Let's save water by taking a shower together.
Want to hookup fast tonight? Download DOWN hookup app for IOS or DOWN Hookup App for Android now and start flirting!
You can kiss me if I'm wrong. But the earth is flat, right?
Aside from being sexy what do you do for a living?
You look so familiar… didn't we take a class together? I could've sworn we had chemistry.
Have you been to the doctor's lately? Cause I think you're lacking some vitamin me.
I don't have a library card, but do you mind if I check you out?
Do you like Star Wars? Because Yoda only one for me!
So, tell me: how does it feel to look so great?
I'm new in town. Could you give me directions to your apartment?
I can't find my phone number. Can I have yours?
Finding the one? Download DOWN hookup app for IOS or DOWN Hookup App for Android now and start flirting!
Remember, it's not all just about smooth pickup lines, you have to put your personality to it too!
More like this;