Are you dating a Brit? Or maybe you'd like to date a Brit? Either way, here are some British men dating habits you should know.
Sending Sexy Pick Up Lines in a Hookup Dating Site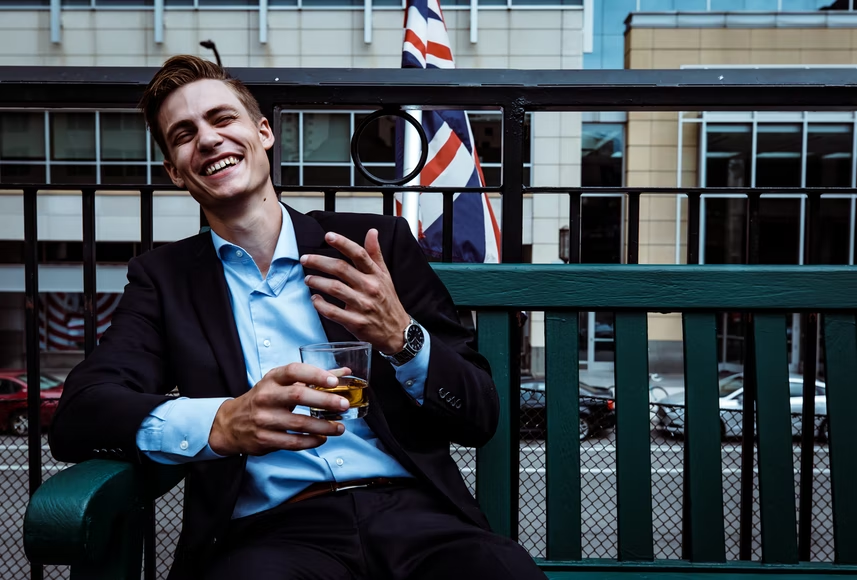 If you're reading this post, it means you're either already dating a British man, you have a crush on one, or you're trying to date one. There's nothing wrong with wanting to date or hookup with a man from a specific country, heck, you're probably reading this also because you're curious; what are British men dating habits today?
Before we start, you need to know that though this is the stereotype, not everyone is like this. Just a heads up in case you want to jump the gun and start assuming.
Get DOWN App, the best hookup app UK, on iOS or Google Play and enjoy the benefits of the VIP Membership for FREE!
British Men Dating Habits;
You'll probably ask them out first.
No, British men aren't shy, but they're not exactly the type to approach you even though they've had multiple drinks in their system. They'll stare, give you the 'I want you now' look, but they'll stay put. Yeah, their hesitancy can be frustrating and you might just lose interest, but hey, here's an idea, why don't you make the first move?
It's time for us, women, to take the initiative right? #feminism!
They don't really talk about feelings.
It could be just men in general, but British men don't really show their affection, or talk about their feelings, or are touchy-feely. This doesn't actually only apply to British men dating habits, it's just how they are in general. British men would stand behind someone and stare instead of saying 'excuse me' to get around you.
I guess you can call them reserved, but that's on any topic except sex. Which brings us to the next point;
If there's ever an opportunity to have sex, they will take it.
You know how sometimes you invite your 'friend' over to hang out, or grab a cup of coffee? Well, if a British man ever invite you to a cup of tea, he wants to have sex. Go watch something? Sex. Go on a walk? Sex after the walk. Any hour, anywhere. If you think their intentions are pure when they're asking you for a cuppa tea, I say go for it, but it never hurts to be prepared. Just in case.
Get DOWN App, the best hookup app UK, on iOS or Google Play and enjoy the benefits of the VIP Membership for FREE!
More like this;