It's always intimidating, isn't it? But don't worry, we have a list of Sexy Pick up Lines and NSFW pickup lines that you can use to attract your dating app matches!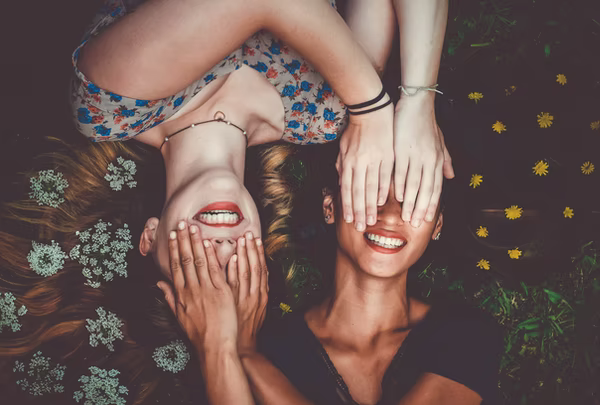 Sending sexy pickup lines can end up with a date or getting blocked. And the 'are you feeling cold? Cause I can warm you up' line is getting old. New sexy pickup lines are needed, especially when there's so many websites for hooking up nowadays.
If you keep spamming your dating app matches with cheesy pickup lines, there's a good chance that you won't get any dates – sometimes, sending too many smooth pickup lines can do no good, too. What's important is being genuine when talking to your dating app matches.
Not sure where to send these sexy pickup lines to? Download DOWN hookup app on iOS and Android now and impress everyone!
But, it's also always fun to read sexual pickup lines – and maybe they can also be really good, too!
Let's pretend I'm the Titanic and you're the ocean, I'll go down on you.
Is your name homework? 'Cause I'm not doing you but I should be.
Need a pillow to sit on? I can be yours if you want.
There's a big sale in my bedroom right now. Clothes are 100% off!
Fun fact about me, pizza is my second favorite thing to eat in bed.
Those are some nice legs. What time do they open?
Hey girl, are you an escalator? Because I wanna go down on you.
You MUST work for UPS, you have a fantastic package.
Nice shoes, wanna fuck?
I wish you were my little toe, cause I want to bang you on every piece of furniture I own.
Fuck me if I'm wrong, but you want to fuck me, right?
The word of the day is 'Legs'. Let's go back to my place and spread the word.
Did you sit on the F5 key? Cause your ass is refreshing.
Are you a Rubik's cube? Because even though I might not know what I'm doing, I'm going to spend all of my time on you.
Your legs are like an Oreo, because I wanna split them apart and eat everything in between.
Are you related to Yoda? Cause Yodalicius.
If we're being truly honest, the list of these sexy pick up lines don't stop. There's so many dirty pickup lines out there, only your creativity is the limit. And the only important thing is for you to date honestly!
But! If you don't think some of these sexy pick up lines is just not good enough, maybe check these out;