Create cute dating profile headlines today to up your dating game! We got the perfect list right here for you to impress your dating app matches!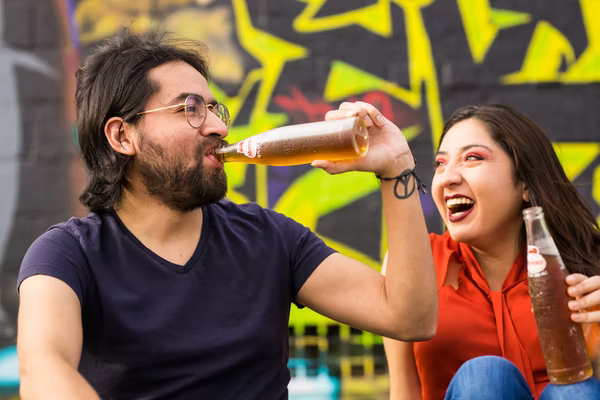 We know that putting yourself in a hookup dating site can be daunting at times. Especially when you have to write cute dating profile headlines? For some who are more private, it can be daunting. But we're here to help you!
We've gathered some of the best cute dating profile headlines you can put in your dating profile templates so that your dating app matches will have a good first impression on your profile, increasing your chances of meeting.
Finding the one? Download DOWN hookup app for IOS or DOWN Hookup App for Android now and start flirting!
Cute dating profile headlines:
I live on the beach. You could be the sun to light up my curves.
Okay, you don't actually have to live on the beach for this one. Smooth pickup lines don't have to necessarily be accurate sometimes, they just have to sound clean and not turn into cringy pickup lines.
2 Things I've NEVER Told Anyone…
This will definitely intrigue your dating app matches, but you need to think of this one. Try to think of something interesting that will amaze them!
1000000% guaranteed success. Nobody can say no to cuddles! Unless you actually don't like them, then don't put this one in your dating profile templates.
You're a 9 – why? Because I'm the 1 you need.
Simple, to the point, and gives off confidence. Just remember, if this line works, you shouldn't keep telling your dating app matches that they're lacking the 'one' – that's just rude.
Finding the one? Download DOWN hookup app for IOS or DOWN Hookup App for Android now and start flirting!
If I were to rate myself.. I'm a 9, and you're the 1 I need.
Well this one's is just like the previous one but modest. Everyone likes to be flattered, right? If you're scared to use the other one because your dating app matches might think you're arrogant, use this one instead! Foolproof.
Have any raisins? No? Well, how about a date?
Get it? A date? Like the dried fruit?
I can definitely eat more ____ (food) than you.
This one, in our opinion, is the best one. Because truthfully, if turns out you can't eat more of that food that your dating app match, at least you get a fun date out of it!
Whichever headlines for dating profile you choose, just remember that it's important to be honest and find one that suits you. Even the cleanest pick up lines won't work if you don't stay true to yourself and be mindful of your dating app matches.
"Just put down travel" / "I'm putting travel."
Or:
that time sam & beto made headmaster m a dating profile pic.twitter.com/GVanu7Er0L

— fagneto (@magnet0isright) August 30, 2022
More like this;