Having some boy problems? Not to worry, we're here to help you out with that.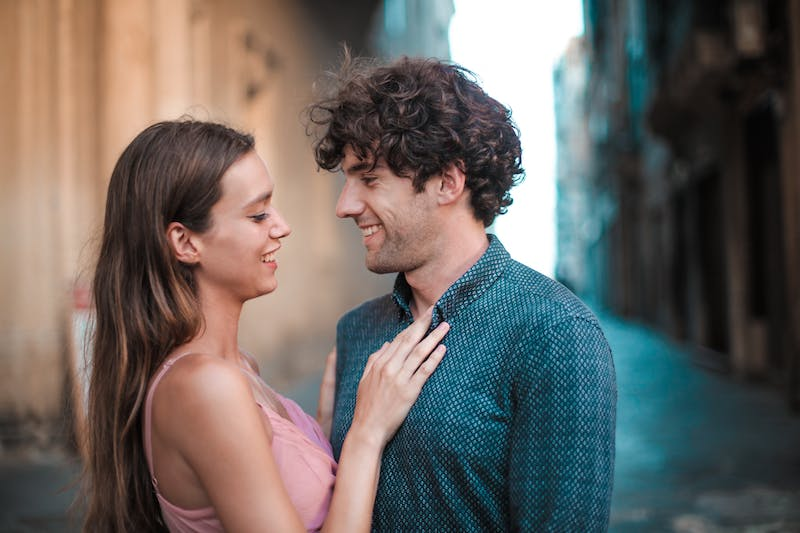 As a woman, it's easier for us to get likes on a dating app compared to guys. This is probably because we're more selective and we have standards (good for us). But there's also always that nervousness when you see an attractive dating profile, and you're praying that it'd be a match.
So how do you maximize that chance? How do you eliminate that nervousness?
Here's a few tips:
Want to try the best hookup app? Download DOWN dating app for iOS App Store or Google Play store now and enjoy the benefits!
1. Have a great dating profile picture
Having a good dating profile is easy, but do you have a great one? If you've noticed, many dating apps have a % meter of how good your profile looks — they're real. A lot of people on dating apps will judge you based on how many pictures you have, how blurry the image is, did you put up a picture with a fish in it, or did you write anything about yourself?
To attract a guy's attention in a dating app is fairly easy. You just need a good picture of yourself and the basic information. That's the bare minimum. If you want to amaze them, the first thing you need is a great picture.
Forget about mirror selfies — they're so outdated! Opt for a selfie or a self photoshoot instead. Set a timer on your phone camera and snap away, it's that easy.
2. Write a unique/interesting bio
You know how men sometimes don't write anything on their bios? It's the same struggle with us, women. Write something authentic about yourself, something original. If the prompt you chose was "I won't judge you if you…" then write something that's actually borderline judge-able. Hating pineapple on pizza is no longer trendy, fyi.
If you don't like how men don't put real stuff that you can talk about on their bios, make sure you do write interesting things. I swear, if I see one more "my hobby is sleeping" text…. it's giving pick-me vibes.
Write something that will make you stand out. Put yourself in their shoes and review your own profile — or have a friend do it for you! Would you match with yourself, and if so, what's something about your profile that could be talked about?
Want to try the best hookup app? Download DOWN dating app for iOS App Store or Google Play store now and enjoy the benefits!
3. Start the conversation
Men like women who aren't shy to make the first move. If you're unsure of how to do that, remember to take a breath. Saying "hi" is the first step, but don't stop there! Comment about a picture they have on their profile, or something they wrote in their bio. Did they post a picture with an undeniable view? Where was that taken? Maybe you guys can go there as a date? Boom. Date secured.
If they don't have anything on their dating profile, then it's also okay to just say hi, see where things go and go with the vibe. If they don't match your vibe? Time to let go, sometimes people just don't vibe together and that's fine.
4. Don't be too flirtatious or suggestive
This could make you sound a little bit creepy unless the other person is giving off the same vibes. It also totally depends on what you're looking for. If you're looking for something more serious, then your focus should be on building something with deeper trust and connection, not focusing on just sexual attraction. If you're looking to just hookup, then by all means.
Also remember that though it may be easy to sound flirtatious online, it might be difficult IRL. Some people are super confident by text when in reality they're a little shy. Communicate, read the room, and make sure neither of you cross each other's boundaries.
5. Be patient
They haven't replied in a few hours? Don't stress over it.
Haven't replied in a day? Don't stress over it.
At this point, he's still a stranger to you and you should let it go. Don't hold on to expectations of him needing to reply to you because you've established that you're attracted to one another. Dating apps are overwhelming, and very competitive. If he's gone, then don't worry about it, there's a lot of fish in the sea. You'll get your one true match soon enough.
Think of it this way, if he doesn't bother to reply to your message, he's not going to start doing that any time soon. You dodged a bullet.
Want to try the best hookup app? Download DOWN dating app for iOS App Store or Google Play store now and enjoy the benefits!
More like this;