Some people get confused on what kind of pickup lines they should use when they're on a dating app, but we're here to help.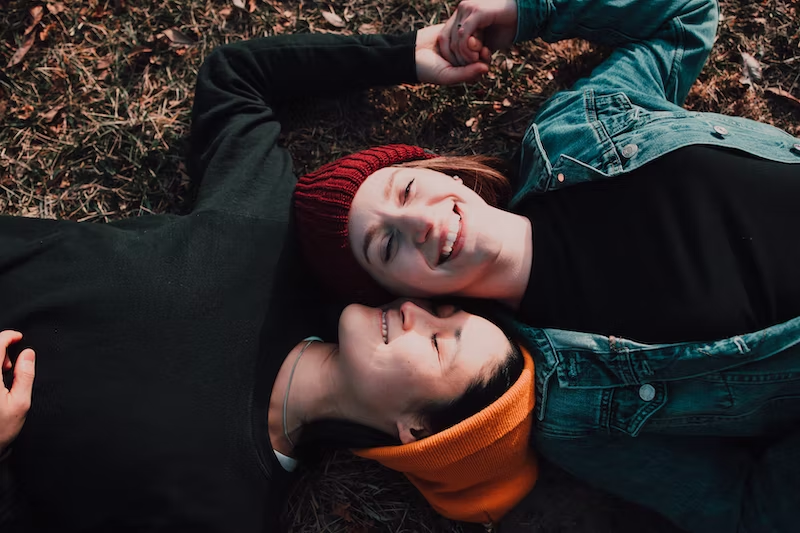 If you're on a dating app, there's a general question of "What kind of pickup line should I use?" and usually people just pick one randomly. But choosing a bad pickup line can really make you look like a creep, so you should probably steer clear of those.
Now, you're looking for different kinds of pickup lines that won't result in you being seen as a weird person, you should send them these:
If they're someone who's wholesome, who appreciates the gestures you make or just seem like an overall sweet person, send them sweet pickup lines.
I need to complain to Spotify for you not being named this week's hottest single.
Was your mother a beaver? 'Cause dam!
Did you just fart? Because you blow me away!
You're like a fine wine. The more of you I drink in, the better I feel.
I have 4 percent battery remaining. I chose to message you. Did I choose wisely?
Try these now! Download DOWN App on iOS and Android to experience something new and exciting!
Or maybe they have an amazing sense of humor. If you think they can handle something funny and get the joke, send them these hilarious pickup lines!
Girl, are you SPF? 'Coz I need you every day.
If I wasn't jealous of the glass, I'd buy you a drink.
Hey, my name's Microsoft. Can I crash at your place tonight?
Did your license get suspended for driving all those guys crazy?
Are you a broom? Because you've swept me off my feet.
Do you know why science is fake? Because they said the sun is the hottest thing, and yet here you are.
Want customized pickup lines? Download DOWN App on iOS and Android to get in on the fun!
If this person is someone who you're trying to get down with, then you should send them these dirty pickup lines to really set the mood.
I'm on top of things. Would you like to be one of them?
Are you from Japan? Cause I want to get in your Japanties.
Your legs are like Oreos. I want to spread them and eat what's in between.
Are you an eco-friendly kind of girl? The condom in my pocket goes expires tomorrow, so why don't you help me use it?
I'm not into watching sunsets, but I'd love to see you go down.
Bored of Tinder? Download DOWN App on iOS and Android to experience something new and exciting!
More like this;