Tips on online dating: Here's everything you need to know to get more dating app matches on Tinder.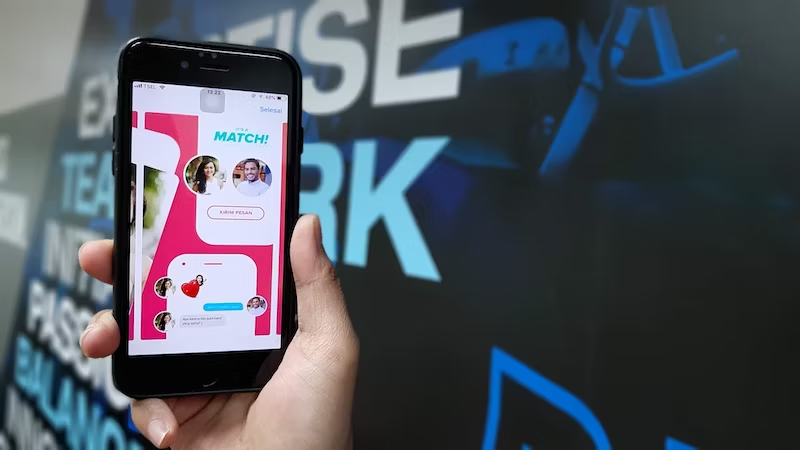 People say this is the best dating apps for women and men..what do you think?
When people start stepping into the complicated world of online dating, most of them probably download Tinder first, because it is a top dating app (some would argue that Tinder is one of the hookup sites). It also seems very easy to use, you write your tinder bios, and start to swipe left or swipe right. Then you wait for matches. As a top dating app, there are so many people using Tinder, you're thinking there should be no trouble for you to get some dating app matches.
Well, the truth is, people tend to be pickier when they have more choices. This means, if your tinder profile isn't good enough, you might not get matches.
So what should you do?
Similar to this; What Is DOWN Dating App?
1. Good tinder bios are necessary on a top dating app (and hookup sites too!)
Simplicity is key so keep your bio short and sweet. Whether it's tinder bios for guys or tinder bios for girls, bios are the second thing people look at while deciding whether to swipe left or right on you so you should spend time on them. However, don't go overboard trying to make it perfect – no one is. Tinder bios should showcase who you really are. Share specific interests and add a conversation starter. Keep it light, intriguing, and a little mysterious.
2. Picking the right photos – an important step when you're building your tinder profile
According to Tinder's own stats, most users wear colors such as black, white, navy, or beige in their first photo. Wearing bright colors or finding a photo of you against a background that pops will let your profile stand out from others.
You should always smile in photos, because it'll increase your swipes by 14%. Avoid wearing sunglasses, as they reduce right swipes by 12%.
3. Don't swipe too fast if you want more dating app matches
Tinder users are limited to 100 right swipes per day. I know you want matches, but you should make sure you're actually looking at tinder profile and not just swiping right on every profile to rack up random matches. Why? Because it's not how the algorithm works, and will eventually lead to less matches. Here's an article that explains the details of Tinder algorithm.
Try swiping on Sunday afternoons, that's when the community is the most active. (From what we know, this works for most of the dating apps.)
4. One of the most important tips on online dating: Start a good conversation
Aside from good tinder bios, you need better conversation starters. We're all sick of the usual 'hi', 'hello', 'hey's; it's time to be creative.
Oftentimes people don't know how to start a conversation, so it really helps to add an ice breaker question in your tinder profile dating bio. Write something that is intriguing and will catch their attention. Let them be curious about you.
Want to have a unique tinder bio? 20 Dating Profile Headlines to Attract Guys
5. Some see Tinder as one of the dating web sites, while some think of it as hookup sites, so…
Be honest. Don't beat around the bush. No one likes it when they are not getting what they thought they were getting. This means being more honest in your pictures, tinder profile, and even your texts after you match with a potential someone.
Do you see Tinder as one of the dating web sites or hookup sites?
Now that you know what to write on tinder bios and how to act on Tinder, start swiping and get yourself some dating app matches.
Looking for some other hookup sites or dating web sites? No worries, we've listed some top ones for you (Hinge, Ockupid, DOWN, or Bumbel dating app).
More like this;