Hinge dating apps now has voice prompts, a new feature on your template dating profile. Here's what it's all about!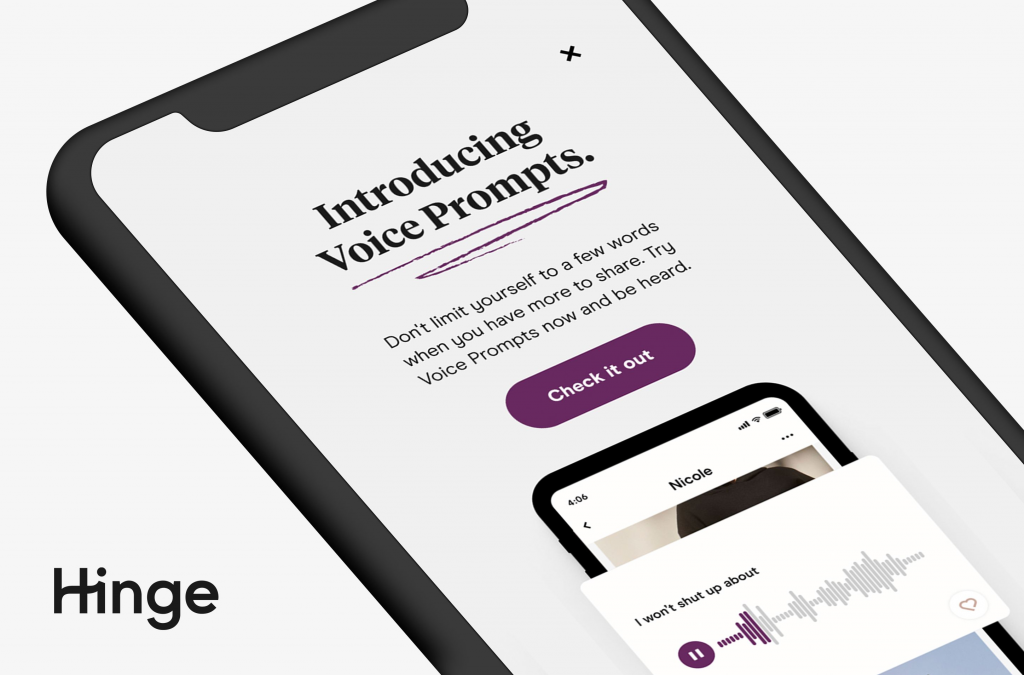 We all know how does Hinge work, it's been here for years. And recently Hinge the dating app released a new feature to add in their users' template for dating profile. This new feature is called 'Voice Prompts'. It has gone viral in Tiktok, Instagram and Twitter, with people sharing users' Voice Prompts – judging them for being either funny, good, or cringy.
You can do all sorts of things with Voice Prompts; singing, impersonating, delivering smooth pickup lines, etc. Users can also choose one Prompt to talk about, so they're not exactly talking nonsense for 30 seconds. According to Hinge dating apps, around 13% of their users are using the new feature on their dating profile templates, and 46% have listened to one Voice Prompt, and these make the perfect dating app conversation starters.
Beware of dating site scams! 2 Ways To Tell If An Online Dating Scam Is Happening To You
If Hinge dating apps users want to use the new feature, they have to have the app on the latest update. They can then add it through Edit Profile.
"Hinge wants to help people get to know you as soon as they see your profile. If a picture is worth 1,000 words, imagine how many your voice is," Said Michelle Parsons, Hinge's chief product officer. "With Voice Prompts, we're adding authenticity to users' experience."
So how to make a voice prompt that's not like cringy pickup lines?
In a dating app for hooking up, the least you want to happen is for your voice prompts to turn into cringy pickup lines. If you do decide on delivering pickup lines on your voice prompt, you need pickup lines sweet enough to sweep them off their feet.
Here's a list of smooth pickup lines:
Funny Pick Up Lines To Use On Guys in Hookup Dating Site
Harry Potter Pickup Lines: Return To Hogwarts
Pickup Lines By Name: How You Can Swoon Your Dating App Matches
15 Best Pick Up Lines To Get You More Dating App Matches