You think you know how an online dating scammer works? Read this exclusive article to really find out and avoid them.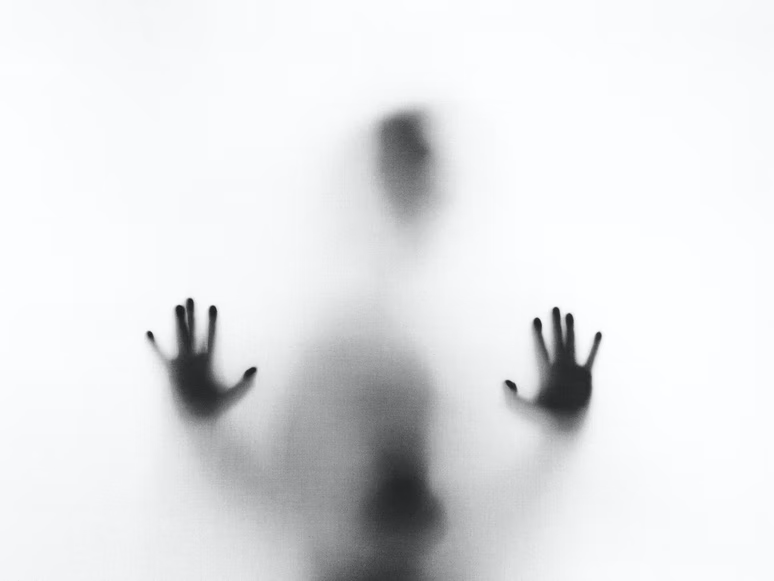 When Jack (part of the DOWN security team) said that DOWN had staff working 24/7 towards detecting, stopping, and preventing online scammers to access our dating app, I was amazed.
We have spent thousands of dollars and over 10,000 hours in development to stop them! "Online dating scammers are like cockroaches… they keep adapting!" said Jack.
As an experienced dating app user, I knew that online scams exist, specially in dating apps. But my understanding about how online dating scam worked was merely a speck of what it actually is.
The first time I thought of online dating scams, I never thought people would fall into the trap. It seemed so simple, like you could immediately tell it's a scam.
But oh boy was I wrong.
To start, let me picture what I thought a typical online dating scammer looked like…
Meet Bob;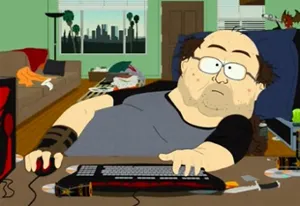 Bob lives in his parents garage and at the age of 52, he goes online to dating apps like DOWN! Using a picture of beautiful girls that looked realistic enough. Bob just wants to catfish and con people to get money instead of actually working for it.
But it turns out not all scammers look like Bob. They've evolved, and they're as cunning as ever.
Welcome to the real world of Online Dating Scammers.
Let's talk about how online dating scammer works that have existed over the years – in dating or not. Buckle up, my friends.
The Cryptoqueen
I think you might have heard of this one before. Not necessarily and online dating scammer, but it's a scam alright. If you haven't, the Cryptoqueen was an alias used by the Bulgarian Ruja Ignatova, a business woman that at the time claimed she invented a cryptocurrency to rival Bitcoin called OneCoin. It was in 2016 when she was on stage at Wembley Arena and announced her innovation.
She told her fans and listeners that OneCoin was 'for everyone to make payments everywhere' and described her innovation as the Bitcoin killer. "In two years, nobody will speak about Bitcoin anymore!" She said.
People were investing into her OneCoin cryptocurrency from all over the world, in hopes that it would be bigger than Bitcoin. Within six months, OneCoin's revenues skyrocketed to hundreds of millions of euros per quarter.
It was like a dream come true! And it was so easy; purchase OneCoin tokens to generate coins into your account, and some day later you'll be able to get that money back in euros or pounds. So what went wrong?
Well, people weren't getting their money, and questions were being asked. The launch of OneCoin was continuously being delayed, and investors were growing concerned by the second. Ignatova was supposed to attend the European OneCoin gathering to resolve the problems, but she disappeared. Without a trace. Nothing.
Turns out the 'cryptoqueen' had booked a flight after disappearing and gone off the radar. She's been missing ever since.
Lesson from this? Do your research!
Want a scammer free hookup app? Download DOWN hookup app for IOS or DOWN Hookup App for Android now and start flirting!
Online Dating Scammer – The Onlyfans Creator
An online dating scammer doesn't only appear on dating apps, you know. They also appear on Instagram, Facebook, WhatsApp, even Google Hangouts.
When there's a new social platform, regardless of what it is, there will always be scammers. And just like any other social platforms, Onlyfans aren't able to escape the cons of scammers. There are Onlyfans scammers both from creator and user side.
If you go to a Onlyfans creator's profile, they can write something on their bio. Creators usually write a description of what they create, who they are, and their boundaries. What scammers write is something along the lines of getting you to share their credit card information to the creator NOT to Onlyfans, in exchange of some 'premium content' that doesn't exist.
Their choice of words are usually more formal, something that would seem like it's a policy, that it was strictly business and they would totally not use your credit card information for personal benefits. Beware of this.
The Gift Card Scenario
Perhaps this is the most basic scam you've ever heard of, the most common one and the oldest one in the textbook. Doesn't mean that it doesn't happen anymore — they still do, and some people still get conned over this. Here's how it works.
The classic scam is done by text or email, and in this case they're pretending to be the IRS. Getting a phone call from the IRS is scary enough, but imagine if they're telling you you have some unpaid taxes that you owe.
If you're always on top of your taxes, that's great for you. You have nothing to worry about. But think of an elderly getting a phone call from someone they don't know, telling them they owe money and that it needed to be paid now or the police was going to arrest them. Panic mode.
They're now saying that you need to buy gift cards in order to pay for what you owe. Usually, they'd request gift cards from certain stores. So once you've told them the gift card numbers and pins, they can purchase stuff from those stores.
You may think it's silly, but it does happen. One thing you should keep in mind is that the IRS would never request gift cards for payment.
Want a scammer free hookup app? Download DOWN hookup app for IOS or DOWN Hookup App for Android now and start flirting!
The Infamous Online Dating Scammer – The Tinder Swindler
When I first read the summary of Netflix's The Tinder Swindler, I couldn't believe it happened. Why would anyone fall for this?? How can a dating app scam turn out this bad?
And then I watched the movie, and I realized that this guy, Simon Leviev, is a cunning AH.
He purposely targeted women who are 'weaker' and con them. And I honestly don't blame these women when they first agreed to meet up, cause this guy has looks! He paid for the first date, it was fancy, he was treating them good — but it was all fake for him to get the bigger fish.
Suddenly he had emergencies, he couldn't meet up, and some people were 'after him' and he needed some extra cash. And then they remember the time this guy treated them well, and how he was such a nice guy, and they decide to help him out once, twice, three times — and then they realized it was a scam. But it was too late.
The "I stole this profile from Instagram" – an Online Dating Scammer scheme
Let's say Lauren is an Instagram influencer. Lauren has over 12,000 followers and she's constantly active on social media. Any profile that is public, has a significant amount of followers, and are Instagram influencers have a chance for their profile to be stolen. A scammer will definitely copy their profile, and pretend to be them in order to con people and get money.
In Lauren's case, let's say she often has giveaways with her fans, and that you are her fan. You'd like to participate in this giveaway, and you saw in a post that all you need to do is comment and tag a few friends. Once you did, you get a message saying that you've won. Jackpot!
Not so fast. This 'Lauren' is asking you to fill in some financial details in order for you to get the prize, and your address. Don't ever do this in any circumstance. The scammers have copied Lauren's account and now they're trying to con you into giving them your credit card details.
Want a scammer free hookup app? Download DOWN hookup app for IOS or DOWN Hookup App for Android now and start flirting!
More like this;