Eilish has never been open about her love-life, but we now know who it is!
20 Fun Tinder Bio Examples You Should Use Today
Do you want to know Who is Billie Eilish dating? You are in the right post! There's not much that anyone knows about Matthew Tyler Vorce, but recent rumors of Vorce and Eilish dating certainly perked our ears!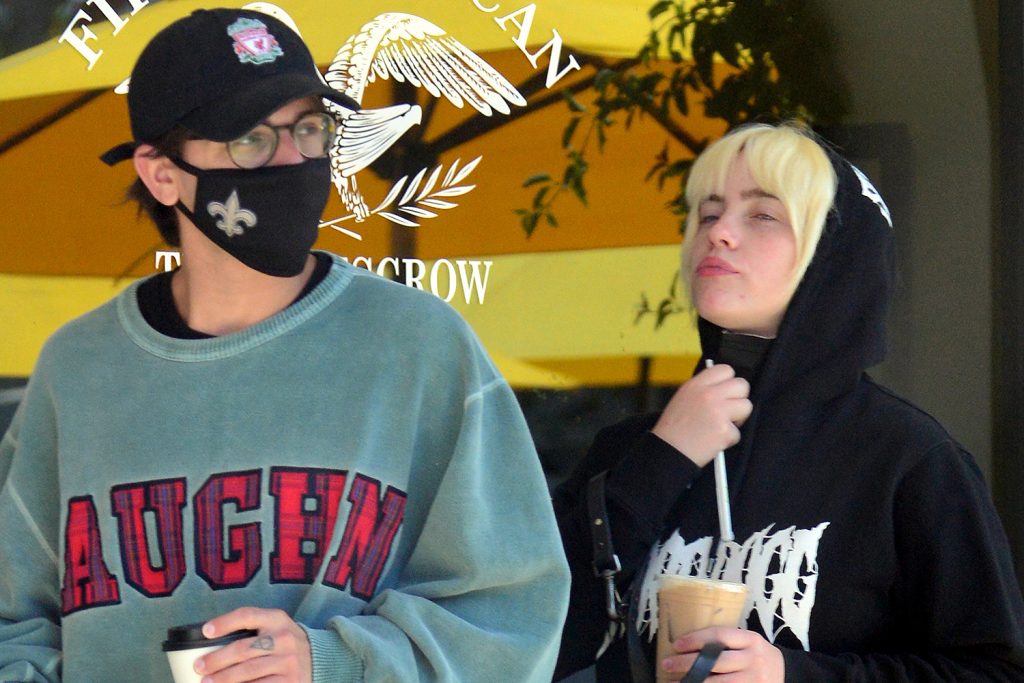 Want to hookup fast? Download DOWN hookup app for IOS or DOWN Hookup App for Android now and start flirting!
Who is Billie Eilish dating?
In early 2022, rumors of Billie Eilish and Matthew Tyler Vorce dating had already begun flying. But there weren't many reports on their outings until Eilish won Grammys and people were wondering if they would finally see the two together.
They were first spotted in 2021, Santa Barbara, cuddling while waiting for their coffee. Soon after the rumors sparked, Vorce switched his Instagram to private. Fans then began digging – turns out Eilish's brother and mother both follow Vorce on Instagram.
Sweet Pickup Lines for Your Girlfriend – Relationship Advice
Who is Billie Eilish dating in 2022?
It's unclear where or when Vorce and Eilish met (but probably not from a hookup app), but here's a little background on Vorce;
During the pandemic, Vorce co-hosted a horror fiction podcast which has sadly been taken down, but the podcast title is Searching for Putty Man. It used to be available on iHeartRadio, Apple podcast, Spotify, and Audible.
Vorce is also an actor, he's been acting since 2012. With his first appearance in Little Monsters, and other movies like Mother, May I Sleep With Danger?, and Dark Hours: Typee. Vorce has been working in the theater industry since 2013, but also contributing to other works such as screenwriting, dance, etc.
Who is Billie Eilish dating – How Public is it?
It's not public at all. Eilish and Vorce has been keeping their relationship (if it is a relationship) very low-key and under the radar. Both Eilish and Vorce's representatives declined to comment on the dating rumors.
Back in 2020, Eilish mentioned how she wants to keep her love life private, "I definitely want to keep [relationships] private," she told Capital Breakfast with Roman Kemp. "I've had relationships and kept them private, and even the ones that I've had; with the tiny amount that I've let the world see, I regret."
"billie eilish spotted with actor m*tthew tyler vorce"https://t.co/QqioU96QrY

— DiaBil (@ourpartyisover) May 9, 2021
Want to hookup fast? Download DOWN hookup app for IOS or DOWN Hookup App for Android now and start flirting!
More like this;