Davidson and Kim K look hella chic and incredible!
Tips of Online Dating: Tinder Pickup Lines To Get Laid
Do you want to know Who is Pete Davidson dating? You are in the right post! After dating the infamous Ariana Grande, Pete Davidson has moved up the chain and is now in love with the Kardashian, Kim Kardashian.
Just how did this relationship come to be??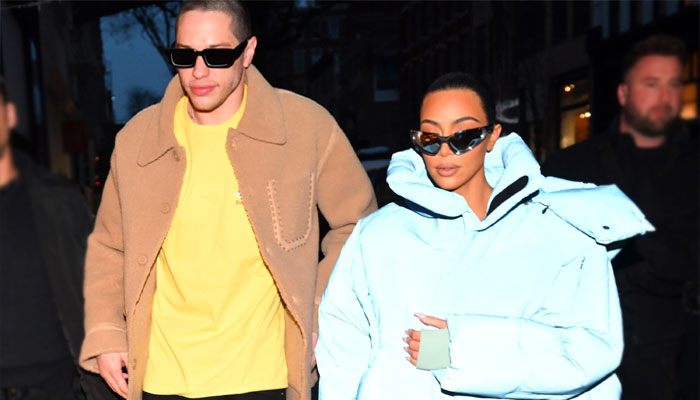 Who is Pete Davidson dating?
Pete Davidson is an American comedian, actor, and writer. He began his career in the 2010s with guest roles in Brooklyn 99, Friends of the People, and Guy Code. Ever since, he's made appearances in movies and shows such as Saturday Night Live (SNL), The King of Staten Island, and The Suicide Squad.
Pete has had a few exes as well. He's dated very famous people such as Ariana Grande – who actually made a song about him titled 'Pete Davidson, Kate Beckinsale, Kaia Gerber, and the rising star Phoebe Dynevor, star of Bridgerton. But, none of them lasted very long, as he is now with Kim Kardashian since October 2021.
Want to hookup fast? Download DOWN hookup app for IOS or DOWN Hookup App for Android now and start flirting!
Pete and Kim entered the limelight in a fun double date with Kourtney Kardashian and her new beau, Travis Barker. Pete and Kim are relatively new, but it looks like the adventures they're taking together is exactly the thing Kim needed after her official divorce from Kanye.
But hold on just a minute. Earlier this year, Kim revealed that she hadn't planned to be in a relationship with Pete. In her appearance on Hoda Kotb's 'Making Space' podcast, she said she was single for 10 months before she was really ready to go dating again (online dating or offline).
However, these days, the question is no longer who is Pete Davidson dating… it's is he planning on proposing just one month after Kim is legally declared single??
Who is Pete Davidson dating – How Davidson and Kim met
Pete and Kim were first seen together in SNL, but for a skit where they had to kiss. At the time, they were already friends, and they had the same friends so they were constantly in the same circle.
Not long after that, Pete was seen holding hands with Kim on a roller coaster and having private dinner on Staten Island. They were reported being affectionate in NYC on a second date. In November, the pair was officially a couple.
Who is Pete Davidson dating – his Past
We all knew Pete Davidson when he was still dating the then single, Ariana Grande. I think it's fair to say it shocked us all. Back in May 2018, Pete and Ariana started dating right after he broke things off with Cazzie David, and just as how things started fast with them, Pete and Ariana got engaged just a few weeks after that. And still keeping the pace of things moving quickly, the engagement also ended very quickly. They broke up in October 2015, and Pete covered up his neck tattoo of the singer while Ariana released a song titled 'Pete Davidson'.
After the breakup with Ariana, Pete moved on and rebounded with Kate Beckinsale, an actress who had a 20 year age gap with the comedian. They were just flirting casually at the Golden Globes after party in January 2019, but then confirmed the news of them being in a relationship in March the same year when they made out at a NY Rangers game. But… things didn't last very long either because Pete is only 3 years older than Beckinsale's daughter.
"Even though Kate has been in Hollywood for a long time, she struggled with the attention on her relationship with Pete," an insider quipped at the time. "He lives his life with his heart on his sleeve."
But! After all the exes and heartbreak, we're glad to see Pete Davidson and Kim Kardashian together and looking happier than ever.
More Like this;