Megan Fox and MGK! Things are getting heated and it's getting hot! Find the sweet couple in their times together.
Just who is Megan Fox dating? The actress broke from her 11 years of marriage and have since met another loved one… by drinking each other's blood.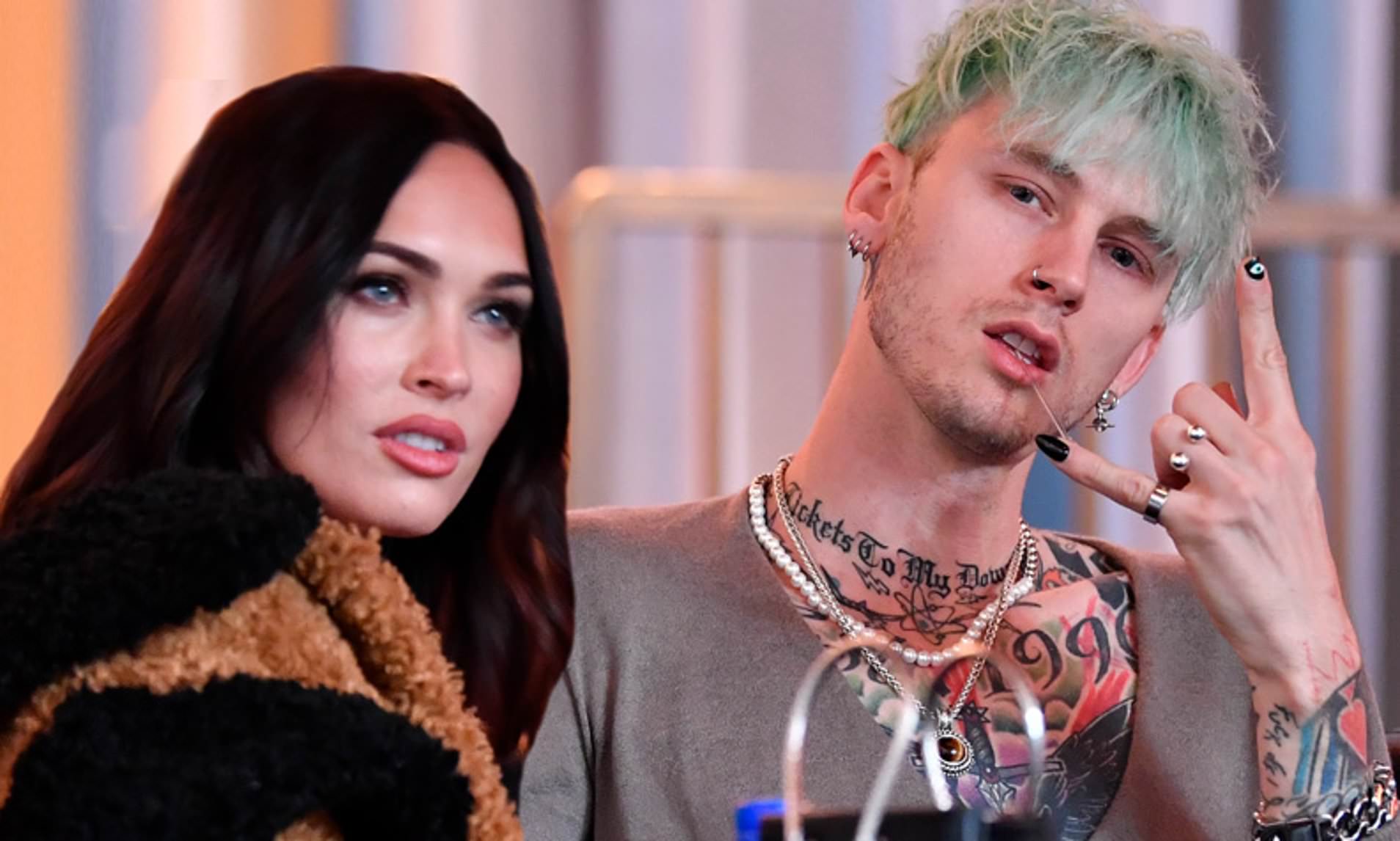 Megan Fox is an American actress and model. She's known for her roles in the Transformers franchise and Jennifer's Body, as well as modeling for named magazines such as Maxim, Rolling Stone, and FHM. She's received a few awards for her work, two from Scream Awards and four from Teen Choice Awards.
Who is Megan Fox Dating?
Actress slash model Megan Fox is dating – well, engaged to – Colson Baker, also known as Machine Gun Kelly (MGK). MGK is an American rapper, singer, musician, and actor. Besides music, he's also jumped into the acting world, starring in movies such as The Dirt, Bird Box, Nerve, Midnight in the Switchgrass, etc.
MGK and Fox met while filming Midnight in the Switchgrass in Puerto Rico, a movie directed by Randall Emmett. The two were occasionally seen together, but it wasn't until May 2020 when fans speculated something was going on between the two.
Who is Megan Fox dating – her Past
Before getting things on with MGK, Fox had a husband – Brian Austin Green, whom she had been married to for 10 years and have 3 children with. Green revealed that him and Fox had separated since the end of 2019. He said in his podcast, "It sucks when life changes and something that you're used to, that you've been doing for 15 years, you try and not get rid of but you change. There's the unknown aspect and that's really scary. There's that pit in my stomach. I really don't want Megan and I to be at odds. At the end of it all, she's been my best friend for 15 years and I don't want to lose that."
Green also said he has never met MGK personally, and that he trusted her judgement when it comes to people. He added, "I don't want people to think that her or he are villains or I was a victim in any way with any of this — because I wasn't. This isn't something new for us. This is something new for people to experience and hear about in the press, but it's not new for us."
Though Green said he's having a hard time with who is Megan Fox dating (MGK), he's also seeing other women, which have yet to be reported as serious. And is he also using a hookup app??
Who is Megan Fox dating in 2022?
Fox mentioned in an interview that MGK was her 'twin flame' instead of her soul mate. She described him as a soul that has 'ascended to a high enough level that it can be split into two different bodies at the same time.'
Despite Fox and MGK's visible love for each other on social media and in real life, Green, Fox's ex-husband, said he would never stop trying to get back with Fox. His 15 year relationship and three kids seemed like a good enough reason for them to be back together, he also said, "Right now the paths are different and she is on her path doing what she feels she needs to be doing to be happy and I'm on my path doing what I feel I need to do to be happy and it's not for a lack of love for the kids or lack of being responsible."
Together, Fox and MGK have appeared in award shows and went on vacations together. Ultimately, MGK sealed the deal when he proposed to Fox earlier this year, and Fox said yes! The ring consisted of an emerald and a diamond, Fox and MGK's birthstones with thorns.
Who is Megan Fox dating – or is she getting married in 2022?
I guess it's no longer a question – who is Megan Fox dating – she's getting married! It's still unsure of when Fox and MGK will have the wedding, but things look great so far! The couple are celebrating everyday, and they certainly do celebrate it in a unique way.
When MGK and Fox got engaged, they drank each other's blood – which they've done multiple times for ritual purposes. "So, I guess to drink each other's blood might mislead people, or people are imagining us with goblets and we're like Game of Thrones, drinking each other's blood," Said Fox.
Fox also does 'rituals on new moons and full moons', but she then said MGK could take things even further and go more extreme. "He's much more haphazard and hectic and chaotic, where he's willing to just cut his chest open with broken glass and be like, 'Take my soul,'" Fox said.
More like this;