Who is Taylor Swift Dating? Find out who's the man she's been keeping for all these years!
How to Outsmart a Romance Scammer in 4 New Ways
Do you want to know Who is Taylor Swift Dating? You are in the right post! Some fans might actually be surprised when they find out that Taylor Swift and Joe Alwyn have been dating for 6 years! But true fans already know that since 2016 😉
Want to know who Joe Alwyn is? Read more to find out!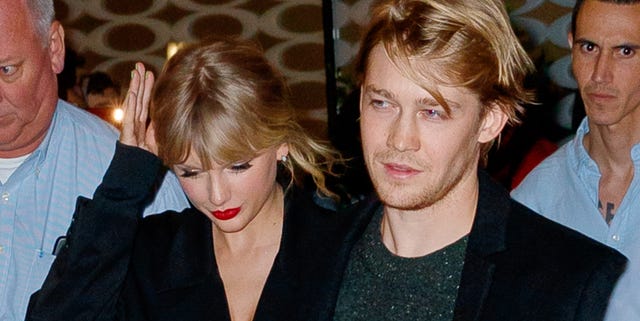 Who is Taylor Swift dating?
Taylor Swift has had a number of partners over the recent years, and fans sometimes even look forward to the songs she writes based on those relationships. Her past boyfriend Harry Styles with the song 'Style' and 'Out of the Woods', Jake Gyllenhaal with the infamous 10 minute song 'All Too Well', John Mayer with the song 'Dear John', and many many more. As far as we know she is not in our hookup app 😉 but we want to talk today about who is Taylor Swift dating (for real)?
Who is Taylor Swift dating in 2022?
Joe Alwyn is an English actor, his movie appearance was in Billy Lynn's Long Halftime Walk, and he continued to star in movies like The Favourite, Mary Queen of Scots, and Harriet.
Just a year ago, in April 2021, Alwyn won a Grammy award for his contributions to Taylor Swift, his girlfriend's album, Folklore. What contributions you ask? Well Swift has revealed on Disney+ concert documentary on Folklore that her co-writer William Bowery was actually her boyfriend, Joe Alwyn, all along. He co-wrote songs such as 'Exile', 'Betty', and also acted as a co-producer for 'My Tears Ricochet', 'August', 'This is Me Trying', and 'Illicit Affairs'. How cool is that!
Who is Taylor Swift dating – or marrying, maybe?
It's been 6 years since the pair became internet official, and rumors of Alwyn and Swift getting engaged are appearing more than ever, clearly we had some good pickup lines.
Despite having plenty of relationships with celebrities in the past, Swift's relationship with Alwyn feels different. It's very private, Swift even hid Alwyn's identity as her co-writer to evade speculations, and it's been going on for 6 years!
It's only natural that fans are speculating he or she will pop the question soon. However, in an interview with WSJ magazine, Alwyn was asked about said engagement rumors with Swift. His response:
"If I had a pound for every time I think I've been told I've been engaged, then I'd have a lot of pound coins." He added, "Truthfully, if the answer was yes, I wouldn't say. And if the answer was no, I wouldn't say."
Seems like the pair are very private with their love life!
Who is Taylor Swift dating in 2022 – the gossips
Taylor Swift running away from the Paparazzi with Joe Alwyn is the cutest thing you'll ever see today. pic.twitter.com/RRk78X2tg2

— Taylor Swift Facts (@blessedswifty) August 30, 2022
Want to hookup fast? Download DOWN hookup app for IOS or DOWN Hookup App for Android now and start flirting!
More like this;