Flirting can be so much fun! You don't need to be nervous. We'll show you how.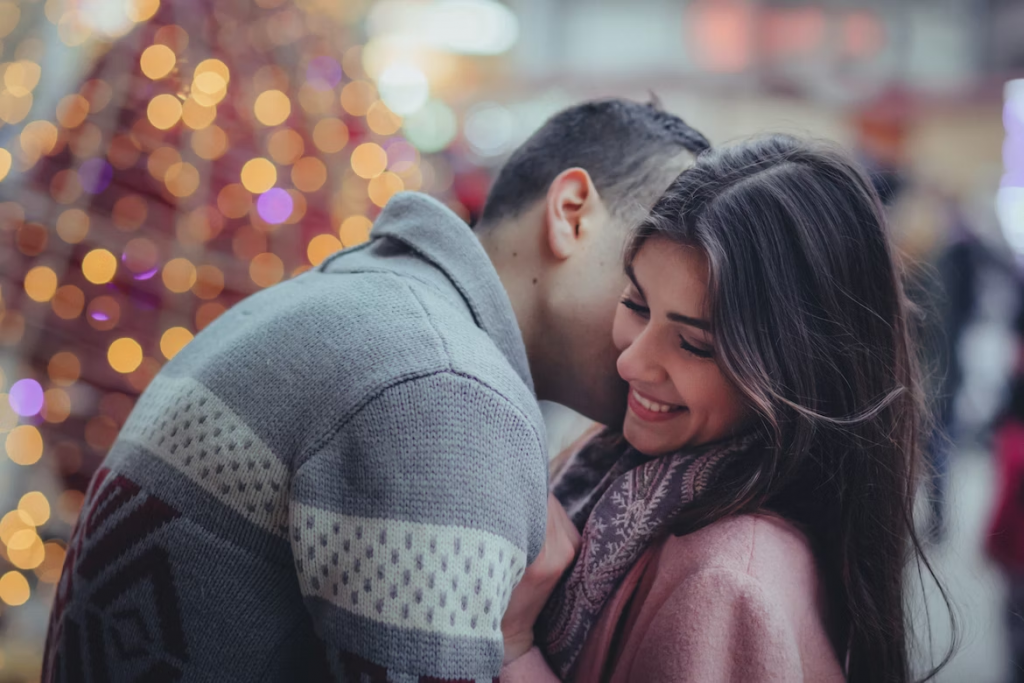 Playful opening lines to get flirty with your crush
Flirting can be an exciting and enjoyable way to someone you're interested in, whether you're just starting to get to know each other or you've been in a long-term relationship. From playful banter to subtle gestures, there are many ways to show someone that you're interested in them and create a spark of attraction. However, flirting can also be nerve-wracking and intimidating, especially if you're not sure where to start or how to read the other person's signals, using these pick-up lines can easily add some playful charm to your conversation and make your potential partner feel special and flattered.
Cheesy Flirty Pick Up Lines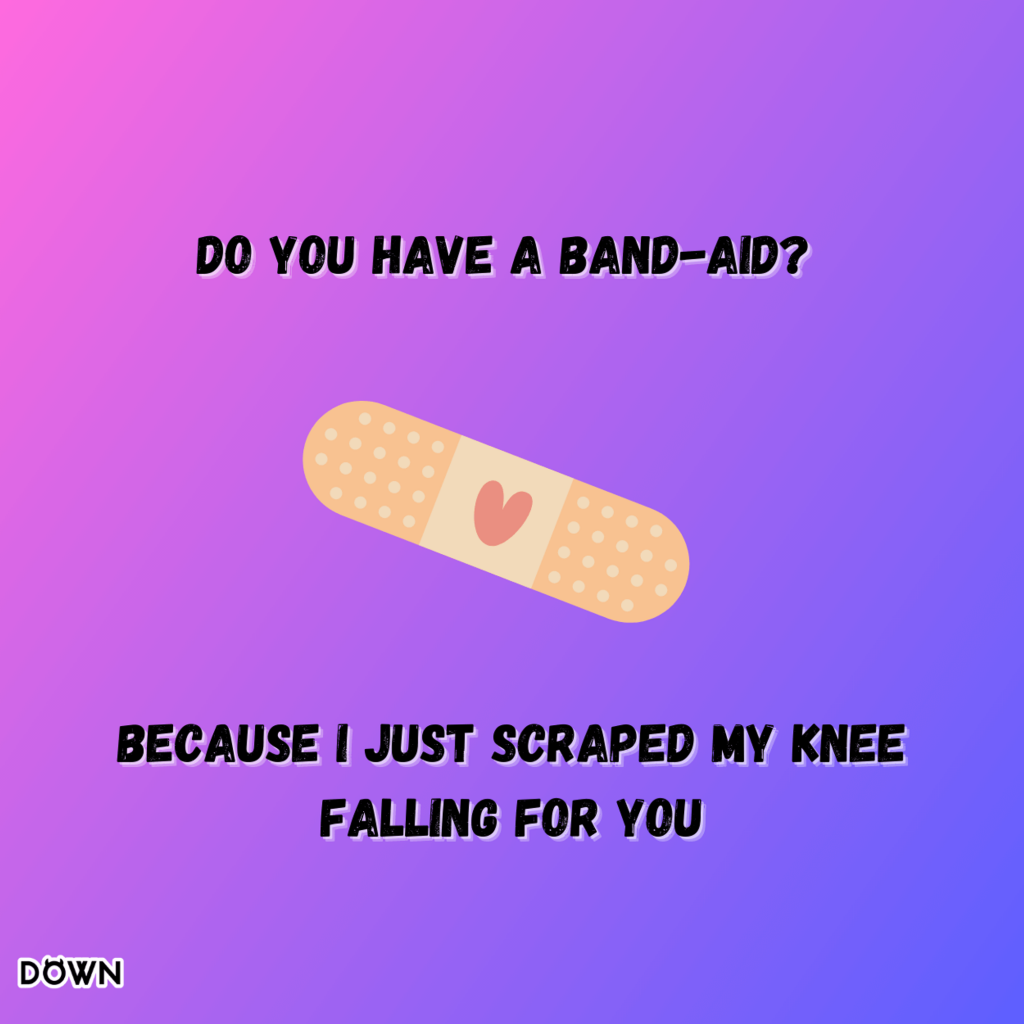 Do you have a Band-Aid? Because I just scraped my knee falling for you.
I must be dreaming, because I never thought I'd find someone as amazing as you.
I must be lost because heaven is a long way from here, but I think I just found an angel.
Get laid tonight! Shoot your shot on DOWN Dating App, download on iOS and Android now.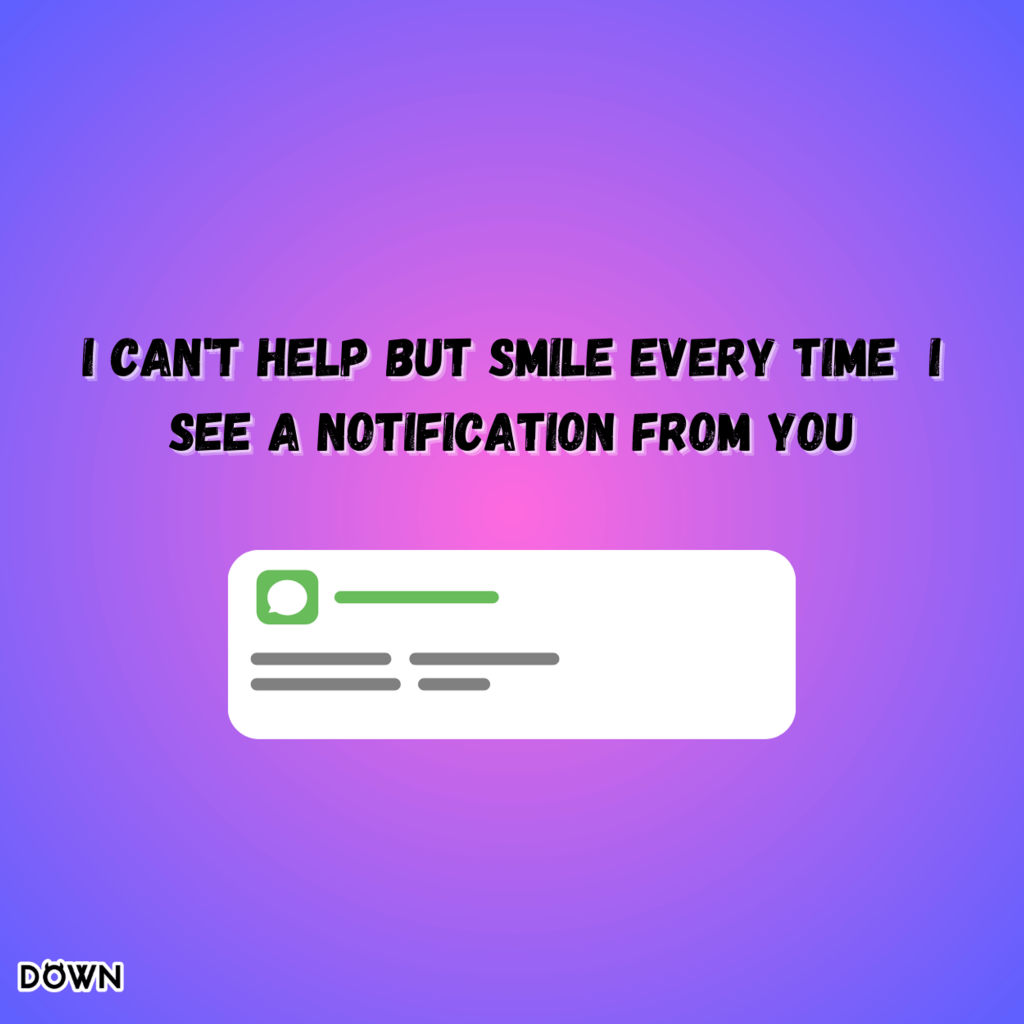 I can't help but smile every time I see a notification from you.
Good morning sweetheart, if you were any sweeter you would be in a bees nest for being so sweet.
Are you a genie? Because you just granted all my wishes.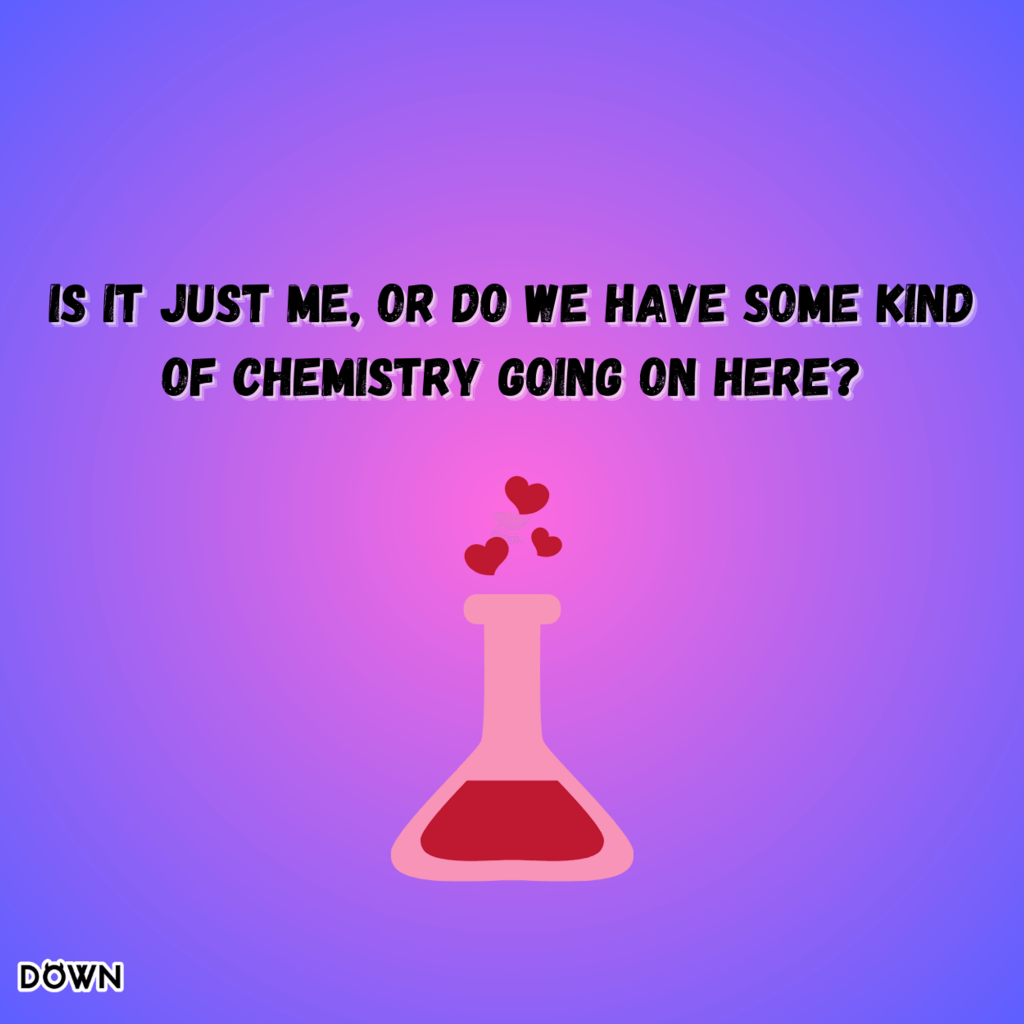 Is it just me, or do we have some kind of chemistry going on here?
I must be a snowflake because I've fallen for you.
Is your dad a baker? Because you're a cutie pie.
Excuse me, can I borrow a quarter? I want to call my mom and tell her I just met my dreams.
Wanna hook up? Shoot your shot on DOWN Dating App, download on iOS and Android now.
Excuse me, do you have a watch? I need to know how much time I have left to admire you.
Excuse me, are you a flirt by nature or did you have to learn?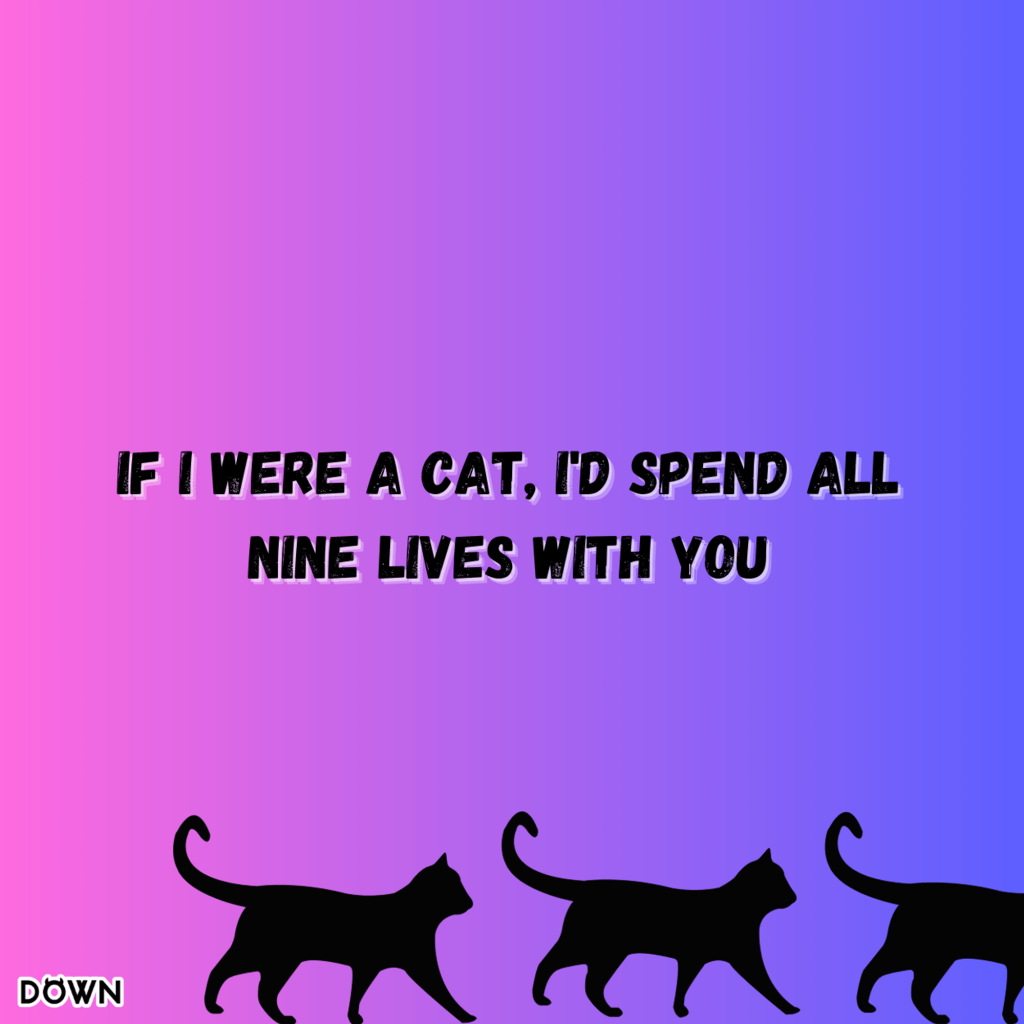 If I were a cat, I'd spend all nine lives with you.
Can I follow you home? Because my parents always told me to follow my dreams.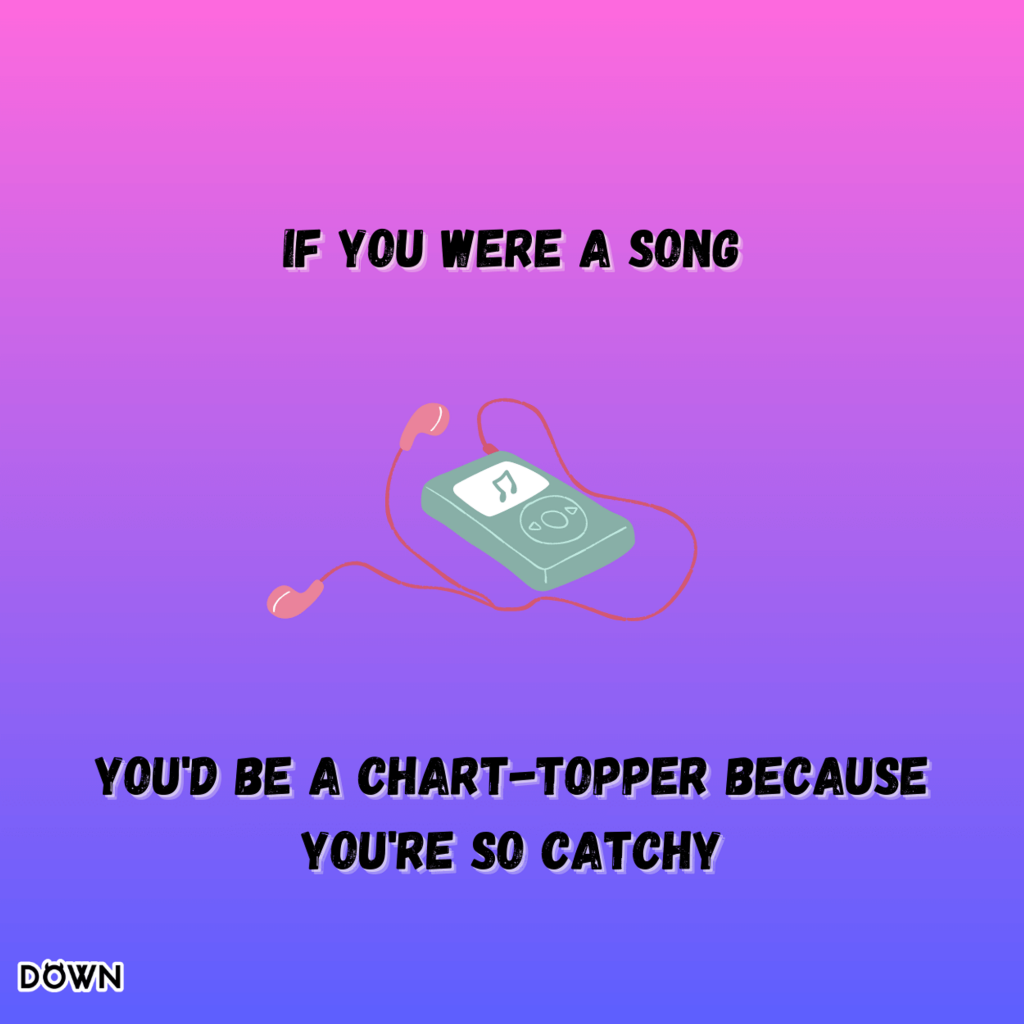 If you were a song, you'd be a chart-topper because you're so catchy.
My Doctor prescribed me some kisses, but she said that you have to fill my prescription.
Get casual. Find your one on DOWN Dating App, download on iOS and Android now.
Naughty Flirty Pick Up Lines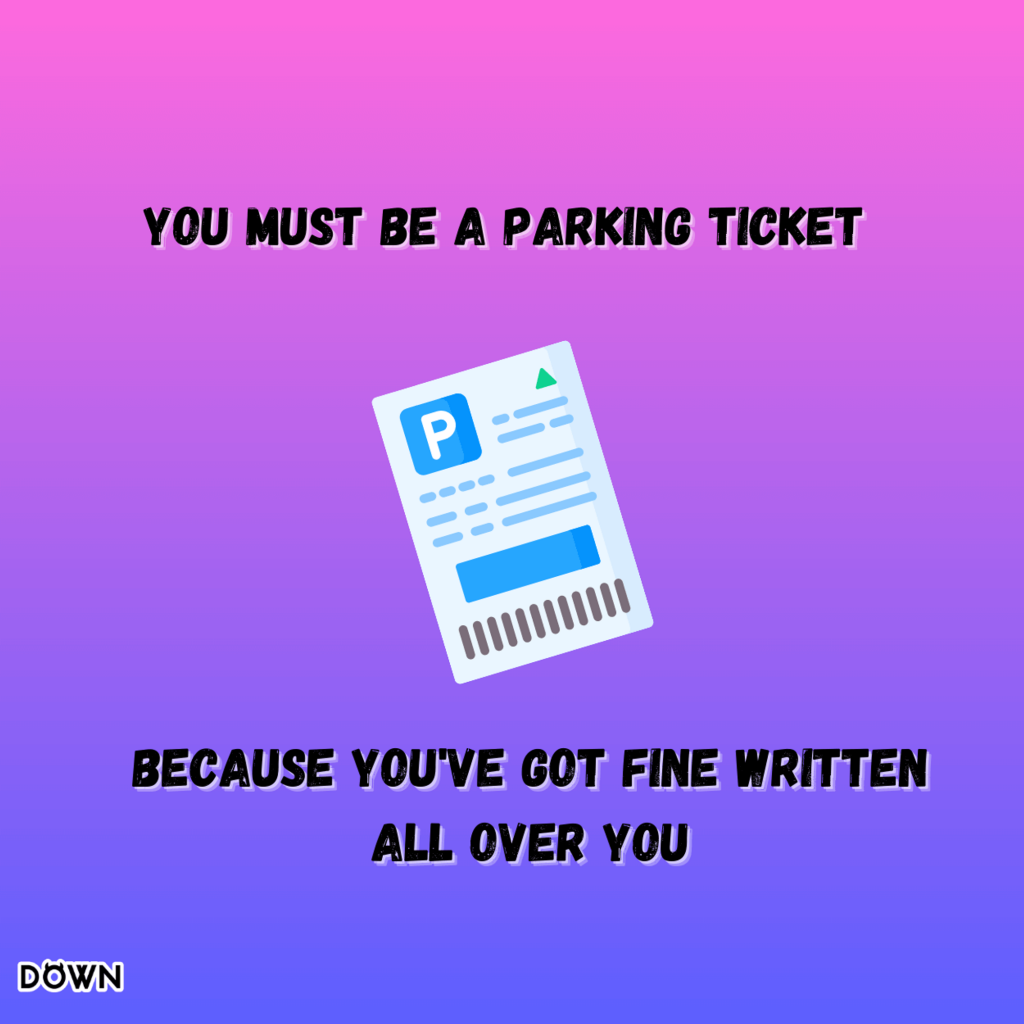 You must be a parking ticket because you've got FINE written all over you.
Do you believe in fate? Because I want to believe that you and I were meant to be together.
Do you believe in love at first sight, or do I have to walk by again?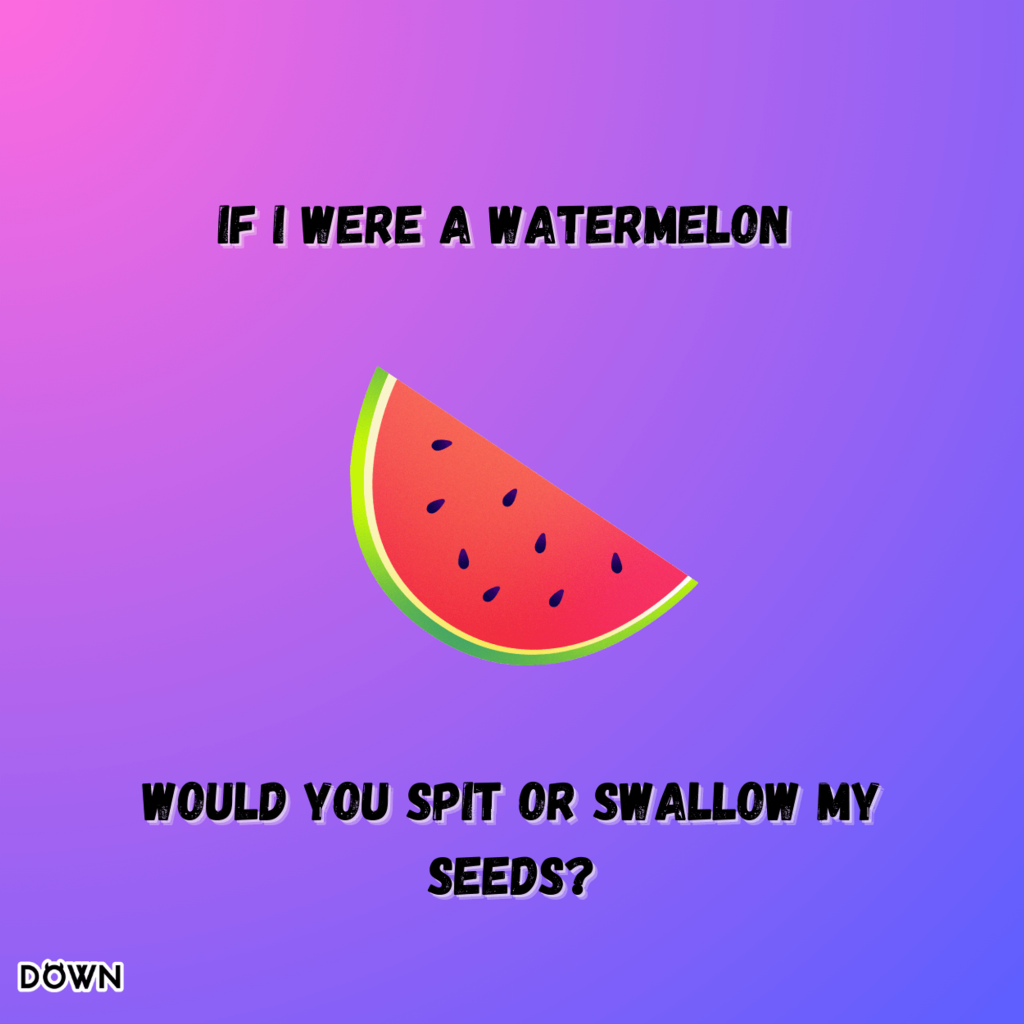 If I were a watermelon, would you spit or swallow my seeds?
I'm not usually a flirt, but with you, I can't resist.
If I told you that you have a beautiful body, would you hold it against me?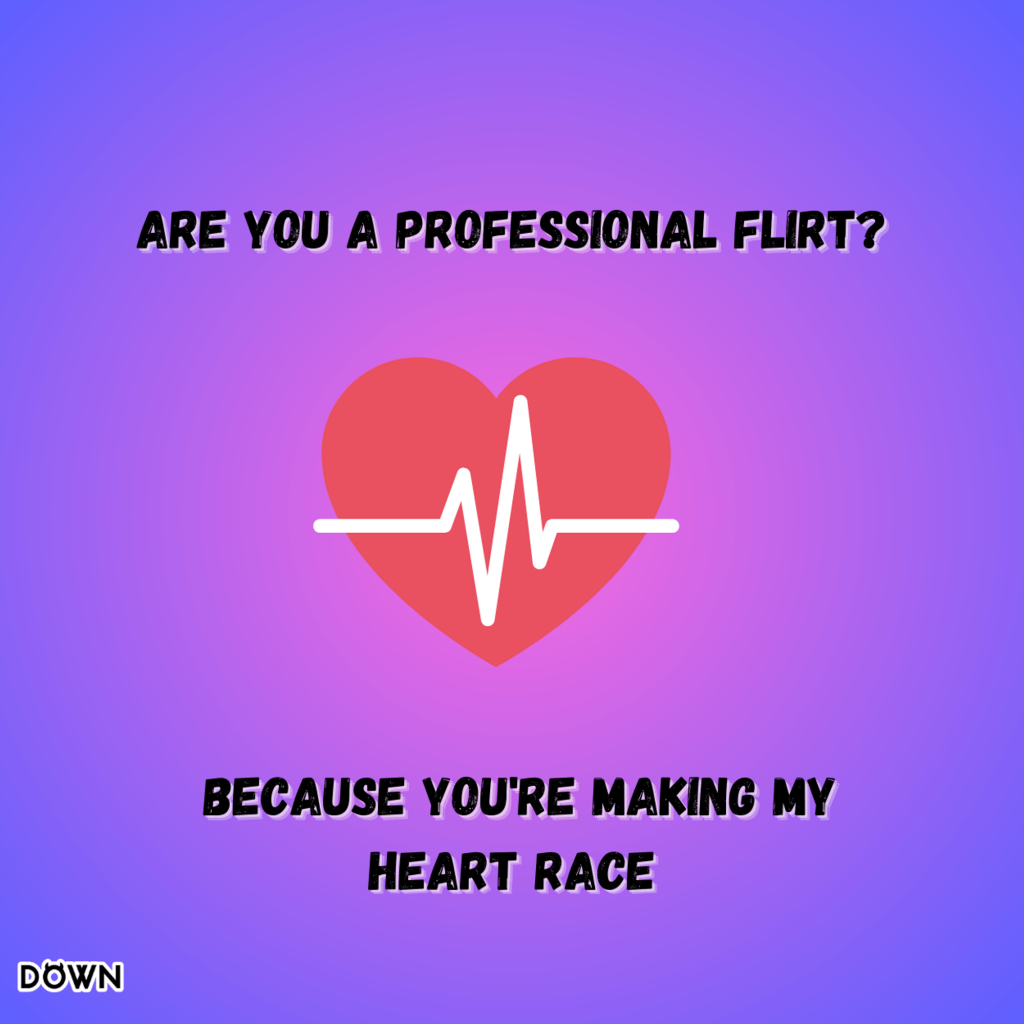 Are you a professional flirt? Because you're making my heart race.
That shirt looks good on you. But it would look even better on my bedroom floor.
I know you're busy, but please add me to your list of things to do.
Get laid. Start flirting on DOWN Dating App, download on iOS and Android now!
These flirting lines are sure to do the trick. Just remember to use them with confidence and playful attitude, maybe even a wink or two. Who knows? You might just end up finding that special someone to share your pick up lines with for the rest of your life. Happy flirting!
More like this:
20 Naughty Pick Up Lines to Level Up Your Game
Sexy Pick Up Lines for Girls – Here's What to Send Them