Gen Z is bold and brave. And we are here for it.
Gen Z may be the youngest one to join in the dating game (on the legal perspective), but that doesn't mean that they're the underdogs.
It's completely normal for new adults to download dating apps, and DOWN Hookup App is the fastest-growing dating app for Gen Z users. Since COVID, Gen Z users have more than doubled! Over the past 2 years, Gen Z surpassed 50% of the dating pool on DOWN – overtaking Millennials at a close second.
DOWN is the most honest dating app, and the #1 hookup app to meet locals nearby. People get to choose whether they want a casual relationship or a more serious one. DOWN's goal is to make the world a more open-minded, sex-positive place where singles can express themselves freely and find what they really want.
DOWN App understands the importance of being real, that's why they put users in control. As the fastest growing hookup app, DOWN encourages users to date with full honesty.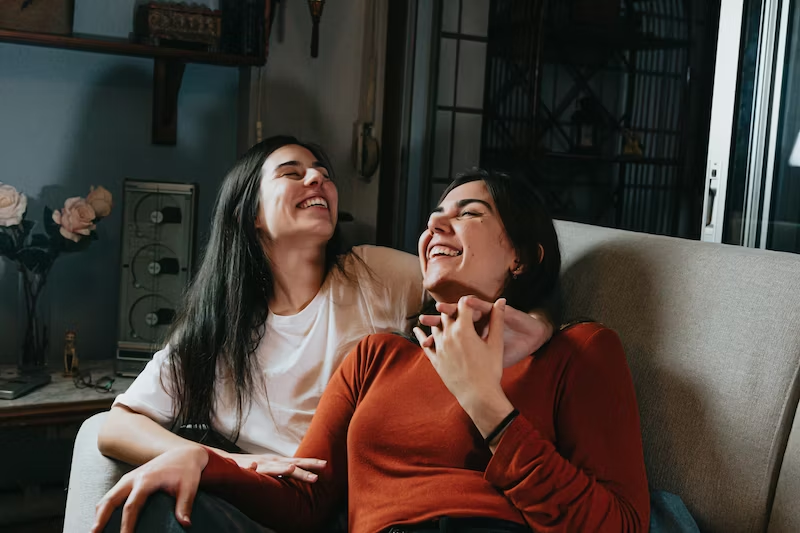 DOWN aims to create a safe dating space for users to be themselves and find the kind of connections they want. By 2022, the number of matches made by Gen Z increased by over 550%, and the same-gender match rate increased by over 800%.
Self Expression
Gen Z seems to prefer hookups over dates. In 2020, The number of swipes for hookups increased by 20%, and continues to grow each year. Now in 2022, almost 90% of the swipes generated by Gen Z men on DOWN were for hookups, when it was around 50% in 2019.
While for Gen Z women, the number of swipes for hookups generated in 2022 is almost 7x the amount it was in 2020. This completely debunks the stigma that women always want more emotional connections — equality FTW!
Not only that, Gen Z users have the highest growth in matching with the same gender on DOWN. From 2019 to 2022, the same-gender match rate in Gen Z increased by over 800%, the highest among other core generations in our app.
Expressing yourself is important on a dating app and DOWN helps achieve that goal with a feature called "Highlights" that lets users choose from over 30 stickers to showcase their best attributes. From "Oral Champ" to "Dimples", we have them all! Data from our app shows that most Gen Z men chose "Large" as their highlights, while Gen Z women chose "420" the most.
Fun fact!
Did you know that Gen Z generally prefers to match with users of the same generation on DOWN? Millennials have similar behavior, while other core generations on our app like to explore and match with other generations!
Starting the Conversation
When it comes to breaking the ice, Gen Z doesn't beat around the bush. In the past 3 years, the increase in messages Gen Z sent was over 750%, the highest among other core generations on our app. DOWN helps keep the conversations interesting with a feature called "Icebreakers" that allows users to get to know each other in real life and in the bedroom. Users can choose whether to send a Would-You-Rather question or send a Photo Challenge. The most used Would-You-Rather prompt by Gen Z is "WYR: Be blindfolded or Be tied up?"
Try it yourself! DOWN is free on both Google Play and App Store.
Investing in Relationships
Gen Z is investing money and time on dating! According to data from our app, they are sticking around longer (16% longer) in 2022 than in 2019, and they became the generation most willing to pay for premium features on DOWN, followed by Millennials. Within those 3 years, the amount of Gen Z users who become DOWN VIP members has increased by over 80%!
Spending time doesn't mean endlessly swiping, it means also messaging and getting to know the other person. The number of messages between matches from Gen Z members is increasing over time on DOWN. In 2021, they more than doubled year over year, which is faster growth than all other generations.
Ultimately, Gen Z is transforming the dating game by taking charge of their love lives and their bodies. With DOWN App's support, Gen Z is challenging traditional dating norms and redefining what it means to be in a relationship. As the first digitally native generation, their impact on the dating world is sure to continue for years to come, and DOWN is the dating app for Gen Z to break ground.
Download now! DOWN is free on both Google Play and App Store.
More like this