Here are the best tips on online dating conversation starters, especially if you're not sure what to say other than a 'hi'.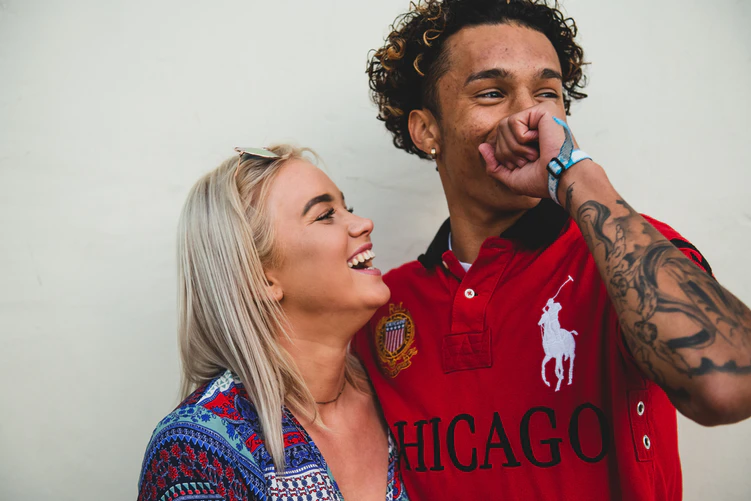 Dating is difficult. But it's made easier in an age with apps at our fingertips; with hookup dating site, you can find dating app matches close by, track down that attractive face, then sweep them off their feet – all in the palm of your hand! But the question is, with hundreds of faces competing for attention, how do you really stand out?
That's why you need to work on your online dating conversation starters to rise above other singles. Check out these online dating conversation starters that will help you spark chemistry with someone you've yet to meet:
One of the best online dating conversation starters: memes & quotes
A gif, a meme, or quote is an excellent way to get the conversation rolling if you're feeling shy. It can also be used to express your personality without having to actually say anything. You can also choose a funny quote or meme to get your matches laughing.
Make your dating app matches happy: start with a compliment
Open with a compliment – pick out something you like from their bio or photos. Who doesn't love compliments? It also proves your message isn't being sent to everyone. The worst kind of messages are the copy and paste ones.
Download DOWN hookup app for IOS or DOWN Hookup App for Android … now and impress everyone!
Online dating conversation starters: Start with a dramatic opening
No one can resist a dramatic opening. Sharing something exciting in a dramatic way will get your matches curious about what you have to say. Here are some examples:
You won't believe what happened to me at work today.
OMG, I almost peed my pants today.
Today I had a breakfast soooo good I thought I was in heaven.
Send something flirty on hookup dating site
When it comes to dating, romance is pretty important. So a flirty throw away line can be a great hookup dating site conversation starter (and who cares if it's cheesy!).
Your eyes are like Ikea…I get lost in them
Hey, this Halloween, how 'bout we dress up as boyfriend and girlfriend?
What's your greatest sexual fantasy?
Do you have any sexual kinks?
More to read: Tips On Online Dating – 20 Best Pick Up Lines Cheesy
Send something funny on dating web sites
It doesn't always have to be pick up lines dirty, who doesn't love a good laugh?
I would flirt with you, but I'd rather seduce you with my awkwardness.
Hi, my name is_____, if anyone is looking to make a mistake tonight.
Titanic. That's my icebreaker. What's up?
Heard you like bad girls. Well, I'm bad at everything. (blink instead of wink)
These online dating conversation starters can help you keep the conversation going, and as long as you and your dating app matches are chatting, online dating isn't that hard.
More like this;