If you're using DOWN App, are you using these features? If not, you're missing out!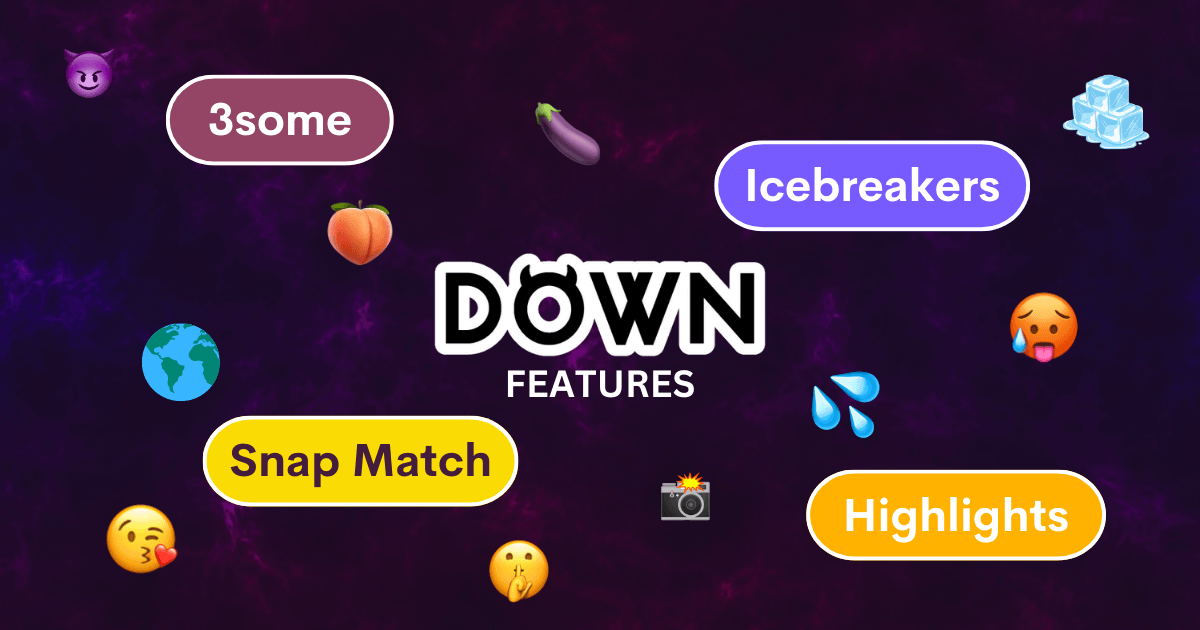 In the age of smartphones and social media, it's no surprise that dating apps have become a popular way to find and meet people. One dating or hookup app that has gained popularity in recent years is DOWN App. DOWN has been around for 10 years now, and with 13 million users worldwide, it's safe to say that they're experienced in this industry.
As the top alternative to Tinder, DOWN is the most honest dating app, and the #1 hookup app to meet locals nearby. People get to choose whether they want a hookup or a date, simply by choosing. DOWN's goal is to make the world a more open-minded, sex-positive place where singles can express themselves freely and find what they really want.
Still unsure of what DOWN App is all about? Read this: What is DOWN Dating App?
That said, if you are a DOWN App user, there are some things you need to know about the app so that your chances of connecting with someone is higher than ever. The most important part of course, is the features.
Here are some of the key features DOWN App has:
Want to meet your soulmate? Download DOWN dating app for IOS or Android, and match with them now!
3some
3some was created for users who are open to exploring threesomes or are already actively seeking them. Users who don't have a partner yet can choose all types of arrangements for whom they would like to join their threesomes: 2 men, 2 women, or 1 man and 1 woman. While users who are already bringing a partner to play can choose between adding 1 man, 1 woman, or any single person.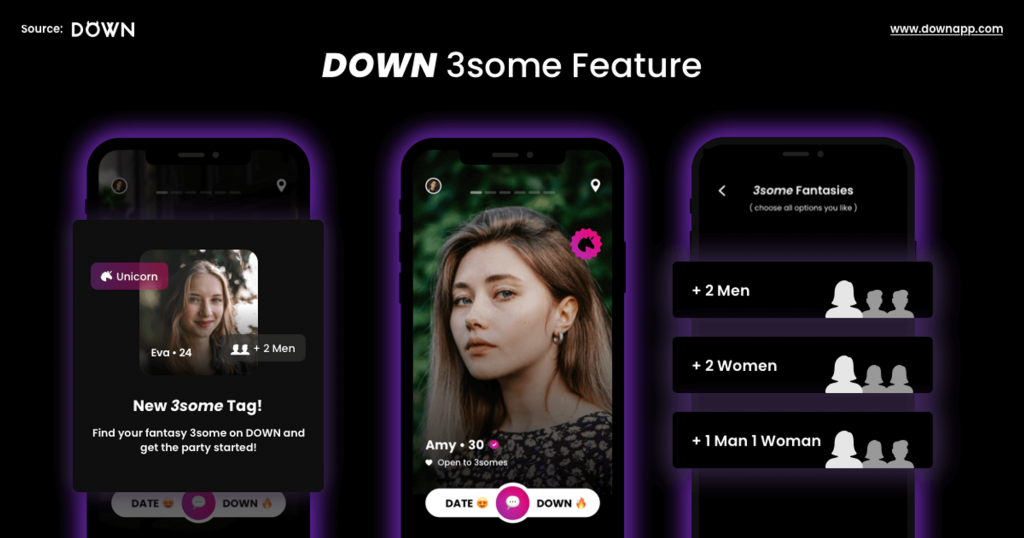 Highlights
DOWN helps users describe their best trait using 'Highlight Stickers'. From 'Kinky' to 'Dimples', DOWN provides over 30 different stickers for users to add on their profiles. It lets users showcase their best attribute in order to attract the right matches.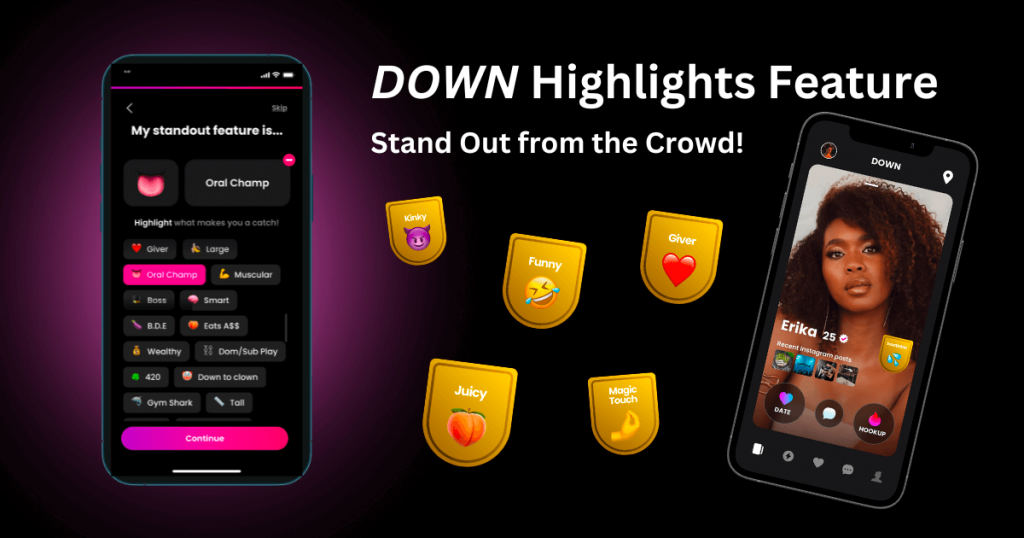 Snap Match
DOWN wanted users to have some fun using Snap Match, so it was designed with a bit of gaming elements. Tap spin to start, and users will get a random match that is online and fits their preferences. They can chat instantly with people from around the world.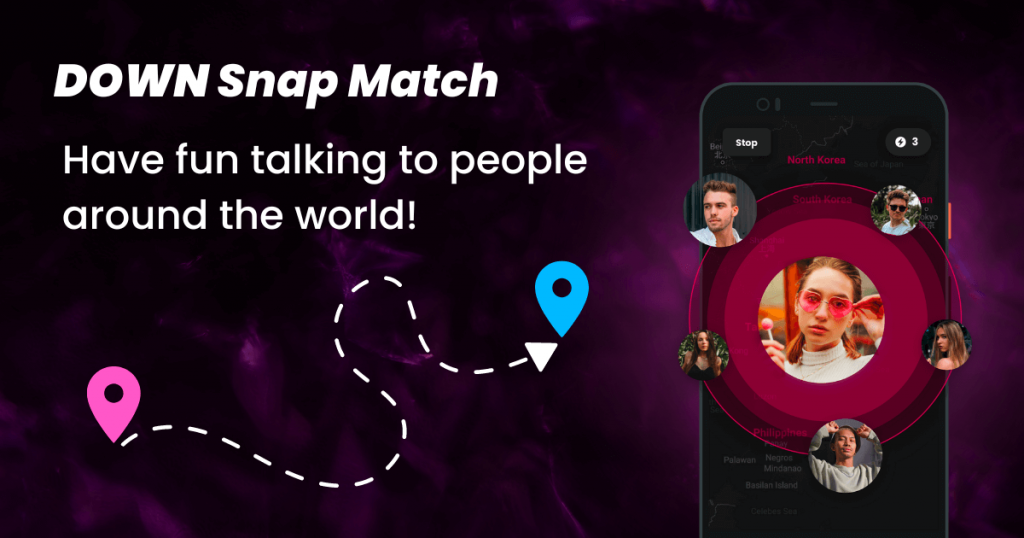 Icebreakers
DOWN has two types of icebreakers: Would You Rather & Photo Challenge.
Would You Rather: Users can shuffle different questions to ask their matches using the 'Would You Rather?' icebreaker. The wacky and sexy questions allow them to know their matches better, skipping the cheesy pickup lines for fun and revealing chats.
Photo Challenge allows users to trade spontaneous pictures that fit the challenge, while revealing more and more about themselves to their match. Curious singles in DOWN can choose different Photo Challenges to tackle with their match, such as 'Show me something people normally wouldn't see.' and 'Send the 3rd photo in your camera roll.'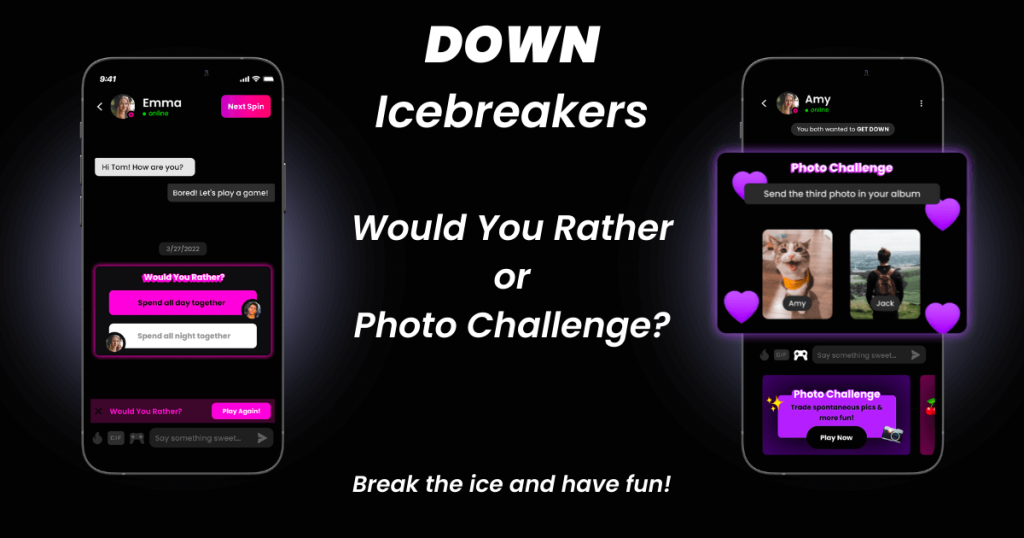 Down for a casual one? Download DOWN dating app for IOS or DOWN Hookup App for Android now and start flirting!
More like this;