It's time to dive deep into the world of sexual pickup lines.
Good Dating Profile Bios – 4 Things You Should NOT Do
Just like sexy and dirty pickup lines, these sexual pickup lines will leave your jaw dropping, and wanting to get in action. So, if you're feeling up for a playful flirtation, give them a shot and see where the conversation takes you!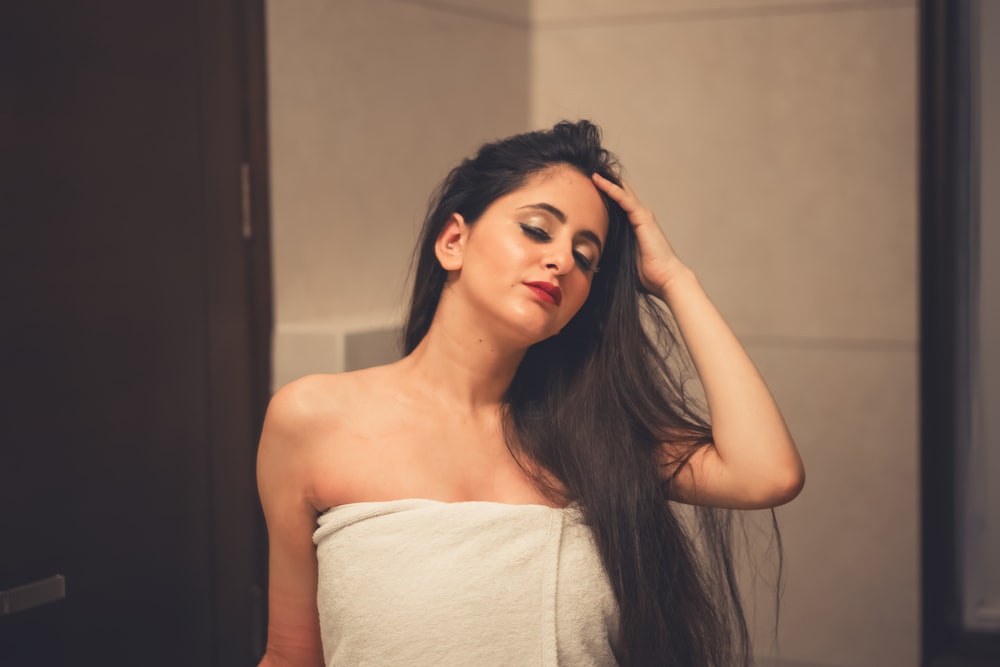 How do you tell your crush you want to take the next step without outright saying "let's have sex" ? Well, that's through flirting with them and sending sexual pickup lines!
Yes, these pickup lines are rather dirty than the ones we've shown you, but that's exactly our point. Cheesy and funny pickup lines have done their job of showing you've got humor, but now it's time to really get into business! Those cheesy lines won't help you now. You gotta show them what you truly want — and not in a creepy way.
Do keep in mind that these sexy pickup lines are not stranger friendly. If you had just met someone, refrain from immediately sending this cause it might just offend them, and you don't want to blow your chances, right?
Want to hookup fast? Download DOWN hookup app for IOS or DOWN Hookup App for Android now and start flirting!
So a good tip here would be: Choose the right pick up line based on what that person is like, and pray it worked. After all, a personalized approach often goes a long way in sparking a meaningful connection.
You're so hot, my zipper is falling for you.
They say that kissing is a language of love, so would you mind starting a conversation with me?
I'm on top of things. Would you like to be one of them?
Are you an eco-friendly kind of girl? The condom in my pocket goes expires tomorrow, so why don't you help me use it?
I'm not into watching sunsets, but I'd love to see you go down.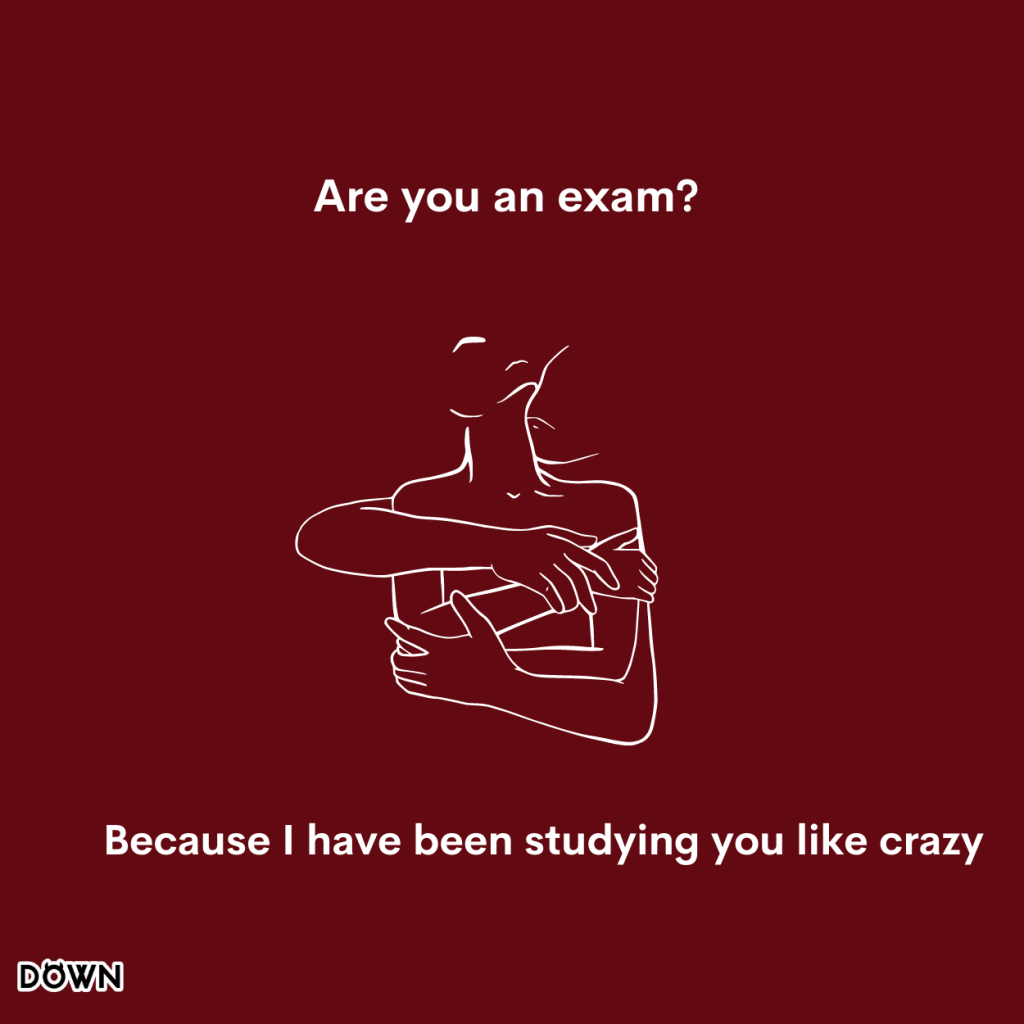 Are you an exam? Because I have been studying you like crazy.
I'm like a Rubik's cube, the more you play with me, the harder I get.
Can you tell me what time you'll come back to my place, please?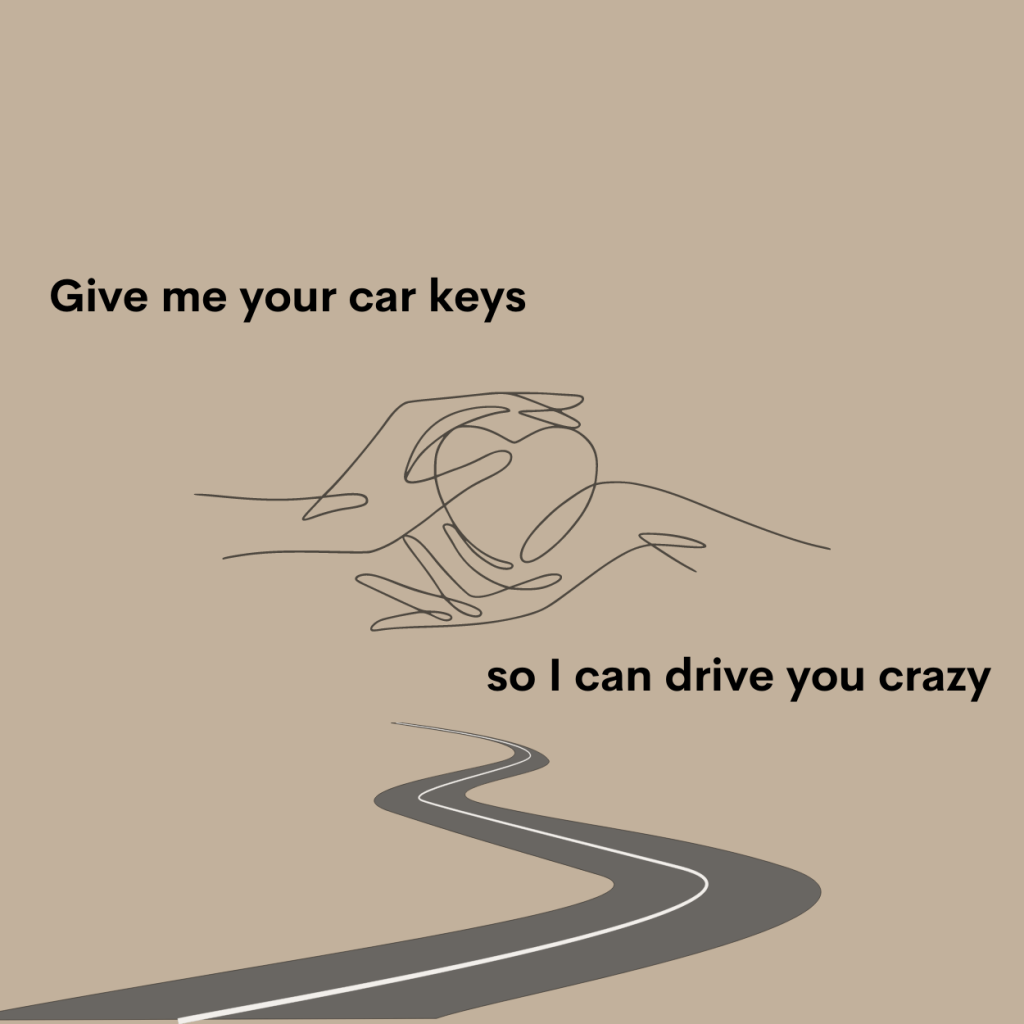 Give me your car keys so I can drive you crazy.
Is your name Earl Grey? Because you look like a hot-tea!
I love my bed, but I'd rather be in yours.
Are you a haunted house? Because I'm going to scream when I'm in you.
I'm not 14, I'm just the 1 4 you!
Are you a volcano? Because I lava you!
Are you from Japan? Cause I want to get in your Japanties.
Your legs are like Oreos. I want to spread them and eat what's in between.
Do I have to sign for your package?
I know a great way to burn off the calories in that drink.
Please don't let this go to your head, but do you want some?
Are you an elevator? Because I'll go up and down on you.
You look great right now. Do you know what else would look great on you? Me!
That's a nice shirt. Can I try it on after we have sex?
I think I could fall madly in bed with you.
Can I borrow a kiss? I promise I'll give it back.
Bored of Tinder? Download DOWN App on iOS and Android to experience something new and exciting!
I don't think I want babies, but I wouldn't mind refining my baby-making technique with you.
You know what winks and then screws like a tiger? (Wink)
My doctor told me I have a vitamin D deficiency. Want to go back to my place and save me?
Are you my homework? Because I'm not doing you, but I definitely should be.
Guess what I'm wearing? The smile you gave me.
Let's play Titanic. You'll be the iceberg and I'll go down.
First of all, do you know what NSFW means? You see the word NSFW all the time, plastered on anything that seems 18+, and wonder what is the abbreviation for NSFW. Well, I'm here to tell you, it stands for Not-Safe-For-Work. This means the content you're about to see is indeed 18+ and it's not safe to open it at work. Pretty straightforward, right?
Let's get into the NSFW sexual pickup lines:
Dinner first, or can we go straight for dessert?
I was feeling very off today, but then you turned me on.
Are you a supermarket sample? Because I want to taste you again and again without any sense of shame.
Are you a sea lion? Because I can sea you lion in my bed tonight.
Are you Dracula? You looked a little thirsty when you were looking at me.
Top 30 Best Pickup Lines for Tinder You Need To Use in 2022
Sexual pickup lines
Is that a candy cane in your pocket or are you just happy to see me?
You must be yogurt because I want to spoon you.
Damn, if being sexy was a crime, you'd be guilty as charged!
My name isn't Elmo, but you can tickle me any time you want to.
Are you a trampoline? Because I want to bounce on you.
Let only latex stand between our love.
Do you like bacon? Wanna strip?
I think you're suffering from a lack of vitamin me.
Baby, you're so sweet, you put Hershey's Kisses out of business.
Is that a mirror in your pants because I can see myself in them.
Want to hookup fast? Download DOWN hookup app for IOS or DOWN Hookup App for Android now and start flirting!
So, next time you're thinking about dropping sexual pickup lines, don't sweat it too much. Just be yourself, strike up a real conversation, and let things flow naturally. After all, it's the spontaneous moments and genuine connections that make the world of dating interesting and fun. Happy flirting, and may your conversations be as easy as a Sunday morning!
Want to hookup fast? Download DOWN hookup app for IOS or DOWN Hookup App for Android now and start flirting!
More like this;