Here are some expert tips to help you find your perfect match!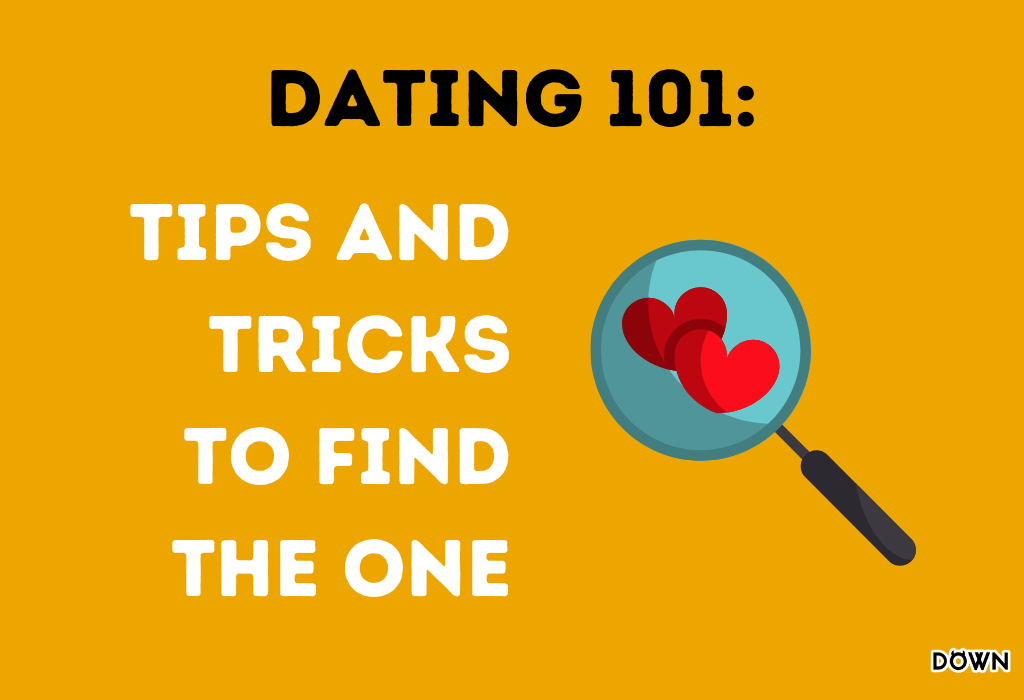 Online dating doesn't have to be overwhelming. You just need to follow these simple strategies for building your profile and anchor in the right mindset. That way, you can have fun while increasing your chances of finding the right person.
In this digital era where we spend so much time on our laptops, mobile phones, and tablets, of course, there's a way to find love now that 44 million Americans use online dating services.
But how do you navigate this online jungle to find the perfect match?
If you've found this article in your quest for online dating advice, you're probably serious about making your search fruitful. Whether you're single and looking for a serious relationship or just divorced and hoping to find love again, being open to meeting new people is essential.
We've compiled a few key tips and tricks to assist you, like using a VPN to change your location to search larger areas.
Sit back, relax, and take some notes because there's a whole new world to explore.
Are You Ready To Date?
The first step in dating successfully is making sure you're actually ready to start dating. Online dating is just like dating in real life.
Only start dating once you are emotionally and mentally prepared to do so. If you're looking for a long-term partner and are willing to put in the effort, you might just find the person of your dreams.
Be Prepared For The Unexpected
Online dating can be unpredictable. Be prepared for anything and everything, including weird messages, awkward first dates, and unexpected soul-searching conversations. Even if you talk to someone for months, you never know what's going to happen when you choose to meet in person. And, if all else fails, remember to have a sense of humor and laugh it off.
Want to try the best hookup app? Download DOWN dating app for iOS App Store or Google Play store now and enjoy the benefits!
Find The Right Dating Service
It's important to put some thought and effort into finding a good dating service so you can meet people who share your interests and needs.
If you're after a serious relationship and are looking into a website, make sure it's one with a track record of genuine connections. If you are just starting back out into the wild dating world, apps provide a lighter and more casual way to see what your options are.
Both websites and apps have a few things in common. You need to know what your likes and dislikes are to narrow down your search.
This can be as simple as an age bracket and as in-depth as their fears and goals. Also, suppose you are planning to relocate to a new city, but you're currently not there. You can use a VPN on your phone to explore the dating options in that location without having to travel there yet.
Create An Eye-Catching Profile
Knowing what makes a decent profile is one of the most crucial aspects of online dating. Maintaining a profile that highlights you without coming off as boastful is the goal.
Include in your description why you're on the dating service. Share a little about the kind of person you are looking for and what your interests are.
But watch out, don't give too much away. By doing so, you'd spoil the suspense. Whether you're interacting with someone online or in person, keeping some mystery is always good.
Here are a few more tips to make your profile stand out:
Don't Be Afraid To Let Your Humor Show
Your profile description should also be a reflection of your personality, and if you're funny, then let it show! Write a hilarious description that will make potential matches laugh and want to get to know you better. Bonus points if you can reference a meme-able moment.
Want to try the best hookup app? Download DOWN dating app for iOS App Store or Google Play store now and enjoy the benefits!
Be A Proud Foodie
Use your love of food to your advantage! Mention your favorite restaurants or foods. You can even include a picture of yourself eating a giant burrito or a whole pizza if you feel brave. Who wouldn't want to date someone who likes food as much as they do?
Let Your Pictures Speak For You
Yes, you want to choose show-stopping photos, but you also want to show the real you. Choose photos that are a mix of both.
Your photos should be a glimpse into who you are. They could show you doing things that you like, like bowling, mountain climbing, playing chess, relaxing by a pool, or volunteering.
Your First Message Should Be A Killer Introduction
Often, the first message sent during online dating is the deciding factor in whether or not there is hope. It's not easy to write a memorable message that's flirtatious without crossing the line.
Also, unless you are not a native speaker of the language you are using, sloppy spelling is a no-no.
How Can You Get A Convo Going?
Talk about something in common you spotted in their profile. This shows you share common ground and that you took the time to read their profile and pay attention to the interests they listed. Some dating apps help you with the first intro with some prompt questions, too.
Want to try the best hookup app? Download DOWN dating app for iOS App Store or Google Play store now and enjoy the benefits!
To Pick-Up-Line Or Not To Pick-Up-Line
It really depends on your personality and the personality of the person you're interested in. Pick-up lines may be cheesy, but they can also be hilarious as conversation starters if delivered right.
The cheesier the pick-up line, the more possibility it has to create a light and fun mood to release some pressure and have an engaging conversation.
Here are a few we found:
You're so fine, you made me forget my pick-up line.
Did we go to school together? I could swear we had chemistry.
You owe me a drink. Because when I saw you, I dropped mine.
They say nothing lasts forever, so will you be my nothing?
Want to go outside for some fresh air? You took my breath away.
Remember, pick-up lines are a playful option. No need to feel any pressure to actually use them if it doesn't feel like you.
Want to read more? Check this out: 40 Best Sexual Pickup Lines To Get Your Partner in the Mood!
Don't Rush! Have Patience
There's no shame in taking things slowly to build trust and develop a comfortable level of familiarity. Before meeting in person, it's best to spend some time getting to know each other.
After finding someone you connect with, the next step is to plan that first in-person meeting. Get together for a casual conversation over coffee, a walk, or maybe even video games.
This will let you know if you have any chemistry with one another. During this meet-up, focus on the future, not the past. No one loves to hear about an ex on a first date. Instead, focus on your goals and dreams. Discuss what you are both creating in your lives and what your passions are.
Want to try the best hookup app? Download DOWN dating app for iOS App Store or Google Play store now and enjoy the benefits!
Lastly… Stay Positive As You Date
The odds of finding your soulmate at first sight aren't high. But don't lose hope. Some people go on many unsuccessful dates before finally meeting "the one." If you go on a date and immediately realize that you don't have a connection, don't let it get you down.
Make the best of it and see what you can take away from it. Even if you share many interests and values with someone, that doesn't guarantee a happy future together.
The online dating world is vast. Be yourself, do not compromise who you are for any reason, or you are wasting time.
Your perfect partner may be just around the corner, so stay positive. Remember to be patient and kind to yourself and also enjoy the process.
More like this;