Are you on a top dating apps? We have tips on online dating you need to know if you want your experience on a hookup app to be a success.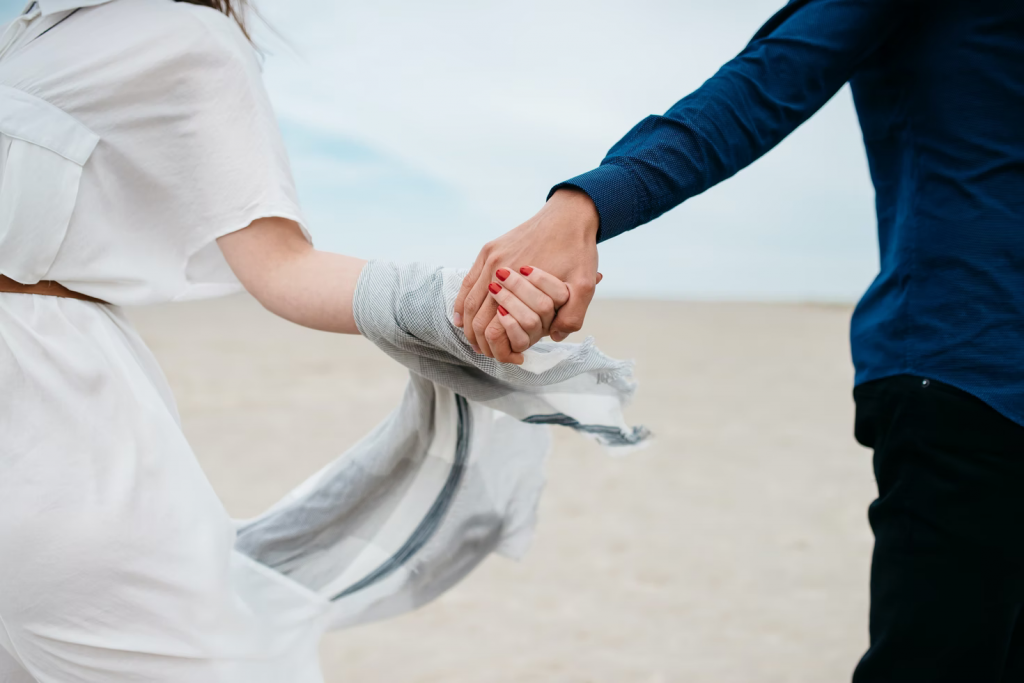 You're swiping through all these profiles on top dating apps or hookup apps (Tinder, Okcupid, Hinge, DOWN, Bumble Dating App). You've liked a couple of people on there. Then you wait. 1 week goes by, and you've got zero dating app matches. Absolutely zero.
You begin to wonder: What the hell went wrong? Thought this was one of the top dating apps or hookup sites? Why am I not getting any matches?
Well, lots of things can go wrong when it comes to online dating.
With millions of users in the pool of online dating, it is hard to make yourself stand out. We know the struggle. This is why we have collected 4 important tips on online dating that will guarantee you a fun dating profile to get more dating app matches easily.
The right photos will get you more dating app matches
We all know that a picture is worth a thousand words, so the more the better. You should upload at least 3 photos, but not random ones in a top dating app.
1. You're using top dating apps, remember to have good quality photos
There are tons of top dating app out there (tinder, ockupid, hinge, bumbel dating app, DOWN). But this doesn't only mean you should use high-resolution images.
Good quality means making sure there is a mix between headshots and body shots that have great lighting. Avoid any blurry, poorly cropped, highly edited photos, and heavily filtered photos. Too many group photos are a "no", too. No one wants to spend time trying to find you in a photo.
Most importantly, DO NOT post a picture with someone who might look like your significant other in top dating apps. It's a huge turnoff and will stop you from receiving matches.
And yes, that's right. No one swipes right on a blurry selfie.
Download the top dating apps; DOWN hookup app on iOS and Android now and impress everyone!
2. Show your personality on top dating apps
A good dating app photo not only shows your face but also tells people who you are as a person. Choose photos that can best describe your personality, interests and tastes.
The more details you can tell with your profile pictures, the more you'll be able to show people what it's like to be in a relationship with you. Love cooking? Put photos of you with your best dishes. Like hiking? Show them the amazing places you've been to.
Here's one thing to keep in mind: Most people don't read your bio unless your photos catch their eyes first.
Good Hookup Stories — Stories of Unbelievable One Night Stands
About your dating profile bio
Write a bio. Okay, that seems simple enough. Just put down my name, all my interests. Done.
Nope, far from done. Here's what you need to do with your bio.
1. Make it simple for your dating app matches
With so many profiles to go through, people only spend a few seconds on a profile before they go to the next one. Simplicity is key so keep your bio short and sweet. Bios are the second thing people look at while deciding whether to swipe left or right on you so you should spent time on it. Your bio should showcase who you really are.
2. Give them something they can ask about
Share specific interests in your bio on top dating apps. However, if your dating profile bio just shows that you enjoy reading and watching movies, trust me, you might have trouble making good conversation even if you've matched with them.
Try adding a conversation starter (hint: keep reading, I've got you covered). Keep it light, intriguing, and a little mysterious. You can say something like "Bet you'd be surprised at…" "Would you rather…" these are great conversation starters.
There are many dating profile templates or dating profile examples that you can use on top dating apps.
Fyi, no one wants to read a 5 paragraph essay.
Need some pickup lines to use on guys? 39 Funny Harry Potter Pick Up Lines for July 2022
About the settings
While it's important that you apply filters according to your preferences, if you're too selective, it will limit the number of potential matches you get.
For ages, it is recommended to keep it around +- 5 years depending on your age.
If you have a small distance, your profile will not be seen by many people. Set it far enough to get more matches while still being close enough to meet up for hookups or dates.
Use your top dating apps or hookup app daily
Safety before dateing!
Most of us received app notifications before, telling us that our profiles will be hidden if we don't use the app. That's true for most dating apps and dating web sites. They want users to match with someone active, so how frequently we use the app is an important aspect of the algorithm.
The goal for dating web sites / apps is to get active users to chat with each other as soon as possible after matching.
These tips on online dating can be applied to any online free dating site, and soon you'll be looking at signs he likes you. However, if you really want to take your virtual dating life to the next level, check out these top dating apps articles.
If you're not ready for online dating yet, read How To Start A Conversation On A Dating App – Tips From A Dating App first.

Take your online dating to the next level and get more dating app matches!