Tips on online dating: Here's everything you need to know to get more dating app matches on DOWN, one of the top hookup sites.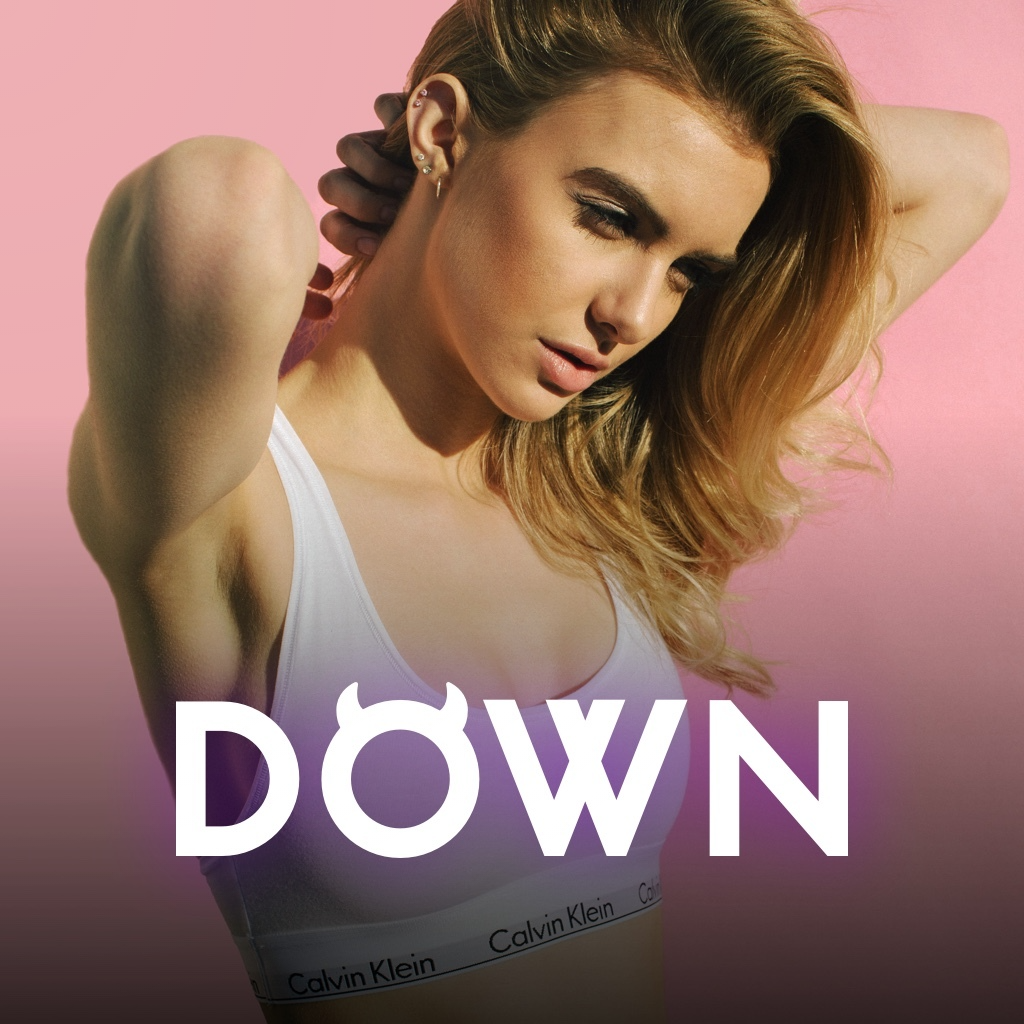 We've mentioned this before: With millions of users in the pool of online dating, it is hard to make yourself stand out. We've listed 4 tips on how to get more dating app matches, those tips can be applied to any top dating app or dating web sites. Check it out here if you haven't read it yet: How to get more matches on dating apps
This article is about tips on online dating for DOWN Dating & Hookup app users.
What is DOWN? DOWN is one of the top hookup sites with 10 million users worldwide.
Here's what's special about it. Unlike other top dating app where you swipe left or right, on DOWN, you swipe up or down.
Swiping up to Get Date means you think that person has girlfriend/boyfriend potential. Basically, you'd like something more than a hookup.
Swiping down to Get Down means you are looking for something casual – maybe some drinks and some hookups, but you're not on the hunt for something serious.
These are things to keep in mind if you want more matches on DOWN.
1. Most top dating app users verify their accounts – you should too if you want more dating app matches
Verifying your account shows people that you're real, the photos you're using are really you. With online scams happening so often on dating web sites, having a verified checkmark on your profile can definitely get you more matches.
Beware of dating site scams when you're dateing online! Spot And Avoid Dating Site Scams!
2. Show them the real you – even on hookup sites
It's obvious why you should not catfish people if you are looking to get meaningful matches. However, people often forget that pictures are not the only way one can be catfished. If ultimately you are looking for someone with the same intentions – whether it be serious dating or a one night stand – you want to be clear and let them know what you are looking for.
Don't beat around the bush. No one likes it when they are not getting what they thought they were getting. This means being more honest in your pictures, profiles, and even your texts after you match with a potential someone. Remember, DOWN was created for people to truly express what they want. So don't worry about showing your real needs.
Keep it real.
3. One of the most important tips on online dating: add some humor
Good news to those who are not model material: a good sense of humor helps receive higher ratings of attractiveness. This means that spicing up your dating bio with a little joke may give you a higher chance of getting dating app matches! Since people who use DOWN are usually more open-minded, there's no need to worry that your little jokes will scare them off.
4. Conversation starters are very important on dating web sites
To read more; How To Chat On Hookup Sites: 15 Best Dating App Conversation Starters
This conversation starter doesn't necessarily need to be a question. It can be about your interests or about a trend. Don't be afraid to make it controversial (but of course, not in a degrading way). For example, "Is using a toy better than using your hands?" can really spark a conversational debate.
These 4 tips on online dating are especially important if you're using DOWN, one of the top hookup sites. But that doesn't mean that the tips mentioned in the other article are not important. You'd still have to pick the right photos, make your bio simple but interesting, set the right filters, and use the app daily.
DOWN's goal is to make the world a more open-minded, sex-positive place where singles can express themselves freely and find what they really want. So as long as you're showing the real you, you're on the right track.