Tips on online dating to make your dating web sites and hookup sites experience a success.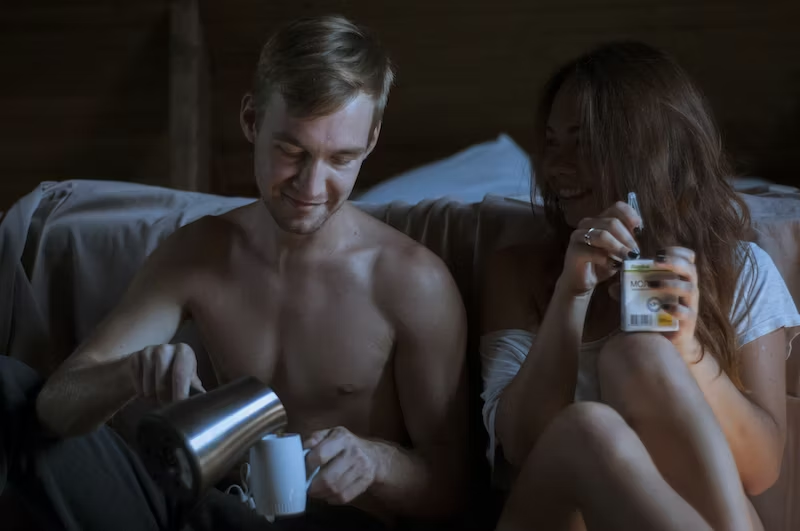 Once upon a time, dating apps were the epitome of desperate and lame. Nowadays, they have unleashed a whole new era of romance, as there are more and more online free dating site, countless articles about "tips on online dating" and "best hookup apps free" (Try Googling if you don't believe me).
A study done in 2023 shows that 44% of couples met online. This means that almost 4 out of 10 couples you know probably met online. That's insane.
However, online dating is not some fairytale where every ending is a happy one. So, here are tips on online dating you need to know before you start to make sure that yours is.
Tips on Online Dating – Pick your dating web sites or hookup sites
Before we step into the complicated world of online romance, the first step is to pick the right app or site. There might be a whole bunch of "which online dating site is the best", "online free dating site", "best hookup apps free" articles, (yes, I know it's very overwhelming) but you really need to decide according to your needs.
What are you looking for, a serious relationship? Or a casual hookup? Think about this before picking an app or site. After all, no one wants to waste time trying all those different dating web sites or hookup sites, right?
Be careful when dating!
Here's a spicy story: Date If You Dare Ep. 7 – The Uninvited Airbnb Host: Jamie Wang Exposed
Match with handsome men! Download the top dating app; DOWN dating app on iOS and Android now and use these tips on online dating!
Professional dating profile = more dating app matches
So now you have the right platform. What's next? More dating app matches?
Yes, but before that, set up your dating profile. A fun dating profile will get you more dating app matches so you might want to spend some time thinking about what you want to put on your profile. What you write in your dating profile bio is very important. It's what people look at after your pictures and it's how they identify if you're a great match.
There are lots of free dating profile templates online that might give you some inspiration.
Just keep one thing in mind: Show who you really are.
The goal of online dating is to find like-minded people that you have yet to meet in real life. You can't do that if you lie. First impressions are important, and this reflects in your profile pictures and bios. Don't put 6 pictures of yourself partying if you actually hate going. Yes, I know you look amazing but that's not you.
Tips for your dating game; What To Say On A Dating App To Keep Them Interested
Starting a conversation on dating web sites
You got some dating app matches. Yay. The end.
You wouldn't want this to happen. So what do you do? You'd want to start an amazing conversation. Sounds simple, but it's actually pretty hard to do. Here's the first tip: What would you want your dating app matches to say to you the first time you're chatting?
If you don't want someone asking you creepy questions, then don't ask your matches creepy questions.
Second: Think of it as meeting a stranger in real life. What would you ask if you were seeing this person face to face?
Third: Search for pick up lines if you really don't know what to say. Some are funny, cheesy, and might have a really good effect.
Okay, so now you're an online dating expert. Wait…are you?
There are still a few things I'd like to point out. (Just in case you were wondering, these are lessons I've learned from my 10 years of using hookup sites & dating web sites, sob.)
Dating web sites and hookup sites can be dangerous…
Want some tips for online dating? 30 Dating Profile Templates That'll Get You Dating App Matches
Here are three things you should always remember: 1) safety first, 2) safety first, and 3) safety is still first because it's the most important thing of all, especially when you're meeting someone from hookup sites and dating web sites.
You've probably heard of those Tinder horror stories that go like this – a girl meets a perfect guy and they hit it off instantly but when they finally met up for a date, the guy turns out to be a sociopath. Or that guy who meets the girl of his dream, and the girl turns out to be a scammer. The list of online dating scams can go on and on.
This is why safety is so simple yet so important. Safety is everything. Don't share any private information that may put you in danger. If your match is asking for your address, financial information, passports, nudes, or anything like that at the start of your conversation, it's probably a red flag. Trust your instincts, protect yourself, and don't overlook those red flags just because he looks like Brad Pitt. Trust me, he's not on the app.
It's always better to play it safe if you don't want those horrible dating site scams to happen to you.
By the same author: 30 Flirty Pick Up Lines You NEED To Try Today!
Be prepared for disappointment – even if you're on a top dating app
Let me tell you a sad truth – the perfect one is hard to find, even if you're just looking for one night stands on hookup sites. Sure, the one you're looking for might be out there waiting for you on one of these apps. But chances are, he/she won't be your first swipe.
You have to be patient when using dating web sites. It might take you 20 swipes to finally get a match, and that match might not even be a good one. The point is, it takes a lot of trials and errors. Over time, you'll know which pick up lines work better and which ones are just a big no. Set realistic expectations; even if it means lowering them.
Most importantly, don't give up.
Tips for dating profiles: 7 Headline for Dating Profile Female You NEED To Use!
It's okay to be ghosted, it happens even on the best dating web sites
Ghosting is the practice of ending a personal relationship with someone suddenly and without explanation withdrawing from all communication.
This can happen in various scenarios. You can receive a new match and send in that "hey, you're cute, wyd?" text and nope, nothing. No replies. Or, you might be 3 weeks deep in a conversation then suddenly – nothing. Poof. Disappeared. You might start to doubt yourself, recall every text you've ever sent, and wonder what had gone wrong. Maybe you said the wrong thing; maybe you're not their type; or maybe you were being wayyy too needy.
Before you start blaming yourself, you need to understand that ghosting happens for a range of reasons. It's true that your match may have suddenly lost interest, but it's also possible that they are not using hookup sites anymore or simply forgot to reply.
Do you think they're trying to scam you? Read more: What are the Signs of an Online Dating Scammer in 2022
The thing is, being ghosted really isn't a big deal. It simply just means that they are not the one for you and you should move on. There are still 7.6 billion people out there waiting for you. There are still tons of dating web sites and hookup sites too if you'd like to try another one. So don't take it personally.
Be clear about what you want, especially on hookup sites
You're on online free dating site or hookup sites for a purpose so make that purpose clear.
The best way to ensure compatibility is by knowing exactly what you want and make sure the other person knows it too. Now, assuming you already know what you're trying to get out of these apps – whether it's a hookup or a date – the easiest way to get there is to find someone who's also looking for the same thing.
This doesn't give you the permission to send unsolicited pictures or act as a hint to tell them you want to marry them and have 5 kids. This just means that you should be clear about your intentions and be honest about it if brought up.
Download the top dating app; DOWN hookup app on iOS and Android now and impress everyone!
Don't be shy. There are a lot of ways to let your (potential) matches know what you want. You can write about it in your dating profile by adding keywords such as "hookups" or "serious dating". Or, you can use one of the best hookup apps free like DOWN that lets you select whether you want a hookup or a date so everything is out in the clear without having to go through the awkward convo. Save that time and energy for something more important.
Tips on Online dating : Be yourself
Last but not least, here goes the cliché saying – be yourself.
This goes hand-in-hand with the previous tip and is a no-brainer, but you should be as genuine as possible.
This doesn't mean that you should put your feet up on the dinner table on your first date because you're "being yourself". It just means that you shouldn't pretend to be someone you're not. If they don't like you for you, then they're not the one for you. The sooner you realize that, the easier it will be.
At the end of the day, online dating is still dating, and we're here to help you with tips on online dating. You shouldn't have to conceal parts of your identity in order to impress your dating app matches. Be confident and don't be afraid to make the first move. As I said, there are so many dating web sites out there you won't even have to worry if there's the right one for you. There are also lots of articles about tips on online dating in case you need more advice, so there's no need to worry.
Now, open your hookup sites. Just go for it 😉
Ready for the next step? Check out Stripping & Banging & Holy Matrimony
More tips on online dating: