Watermelon sugar.. Wilde! Styles and Olivia Wilde look smitten in recent pictures.
25 Sex Quotes to Tell Your Partner This July 2022
Do you want to know Who is Harry Styles dating? You are in the right post! Over 1 year into the relationship, Harry Styles and Olivia Wilde look like they're having the time of their lives!
But just how did they meet?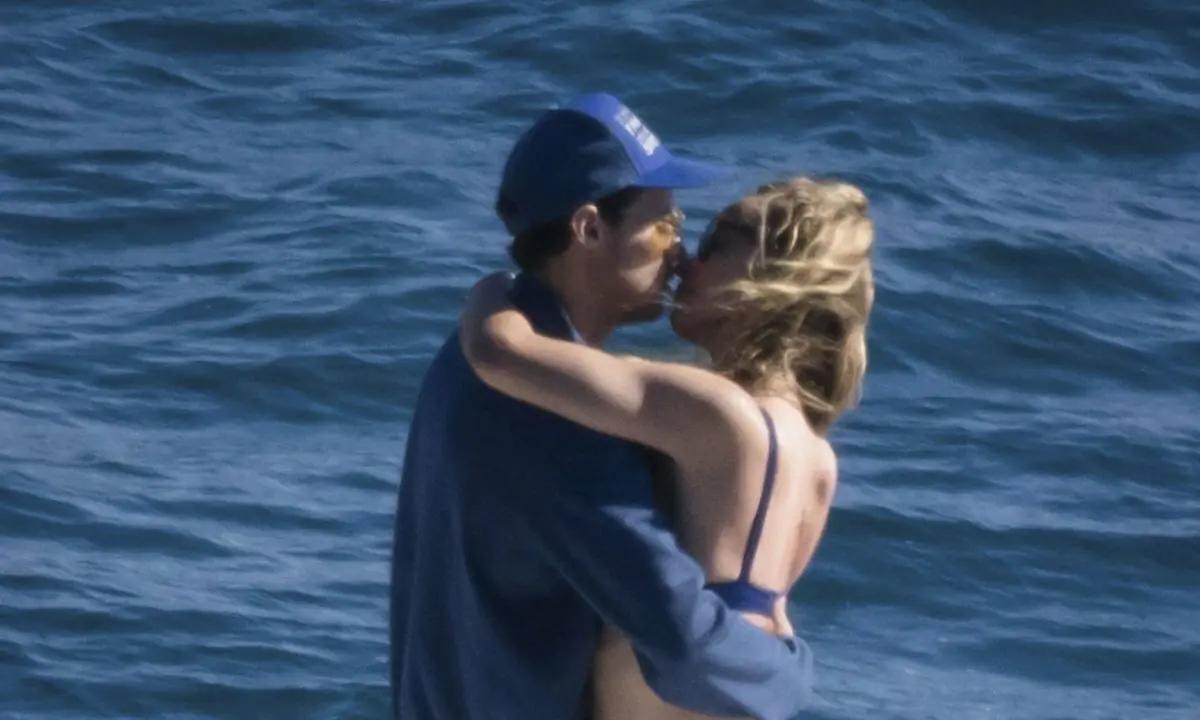 Who is Harry Styles dating?
Well the answer to who is Harry Styles is dating is….. Olivia Wilde!
Olivia Wilde is an American actress and filmmaker. She's played over 45 movies and she's famously known for her roles in House (TV series), Booksmart, and Tron Legacy. In 2022, she plans to release a movie called Don't Worry Darling starring Harry Styles and Florence Pugh.
Want to hookup fast? Download DOWN hookup app for IOS or DOWN Hookup App for Android now and start flirting!
The casting began in September 2020, and Styles was casted to replace Shia Labeouf due to scheduling conflicts. At the time, Wilde was thought to be in an engagement with Jason Sudeikis, but turns out they had broken up since earlier that year – and though people speculated Wilde was on a hookup app, turns out Styles managed to sweep her off her feet.
While filming had begun, Wilde claimed that she was blown away by Styles' acting. Not to mention his style of appreciation for fashion – she said Styles' knack for all things sartorial was key to playing the character in her film. Lo and behold, just two months later, Wilde and Styles were seen holding hands in Styles' agent's wedding in California. It seemed that the fans also loved the budding of their relationship, and Wilde also praised Styles for his modesty (professionally) due to the fact that not a lot of male actors would want to play a supporting role in female-led films.
Who is Harry Styles dating in 2022?
Going strong, the couple had went on a few vacations to London and Italy together where they were spotted kissing and holding hands. Wilde is also an avid fan of her boyfriend, she continued supporting him in Styles' concert while dancing and singing – but not only his songs, she also supports his beauty line, Pleasing.
But…. it seems like not everyone is happy about their relationship. By the end of 2021, Wilde had to speak up about her and Styles' relationship in a cover story for Vogue. "It's obviously really tempting to correct a false narrative," she told the outlet of the attention surrounding their romance. "I think what you realize is that when you're really happy, it doesn't matter what strangers think about you. All that matters to you is what's real, and what you love, and who you love."
She concluded, "I'm happier than I've ever been. And I'm healthier than I've ever been, and it's just wonderful to feel that."
Who is Harry Styles dating in – the start of his acting career?
The couple then celebrated Styles' birthday in 2022, and she also supported Styles' in Eternals. Not long after that, Styles released a song 'As it Was' which fans speculate is about Wilde. Why are they speculating? Well, the lyrics speak for itself;
"I don't wanna talk about the way that it was, leave America, two kids follow her, I don't wanna talk about who's doin' it first."
Want to hookup fast? Download DOWN hookup app for IOS or DOWN Hookup App for Android now and start flirting!
Styles reveal that he is very very happy with his relationship with Wilde. In SiriusXM's The Morning Mash Up, he said, "I feel the most comfortable I've been with myself and happiest with what I'm making and the best I felt about something that I'm making," he said.
"I also feel really happy at the moment and I feel like it's the first time I feel like I'm making music and putting music out from a real place of personal freedom," he shared. "And that is a really liberating place to [be] creating from and now putting it out."
Well, as long as Styles and Wilde are happy together, so are we!
More like this;