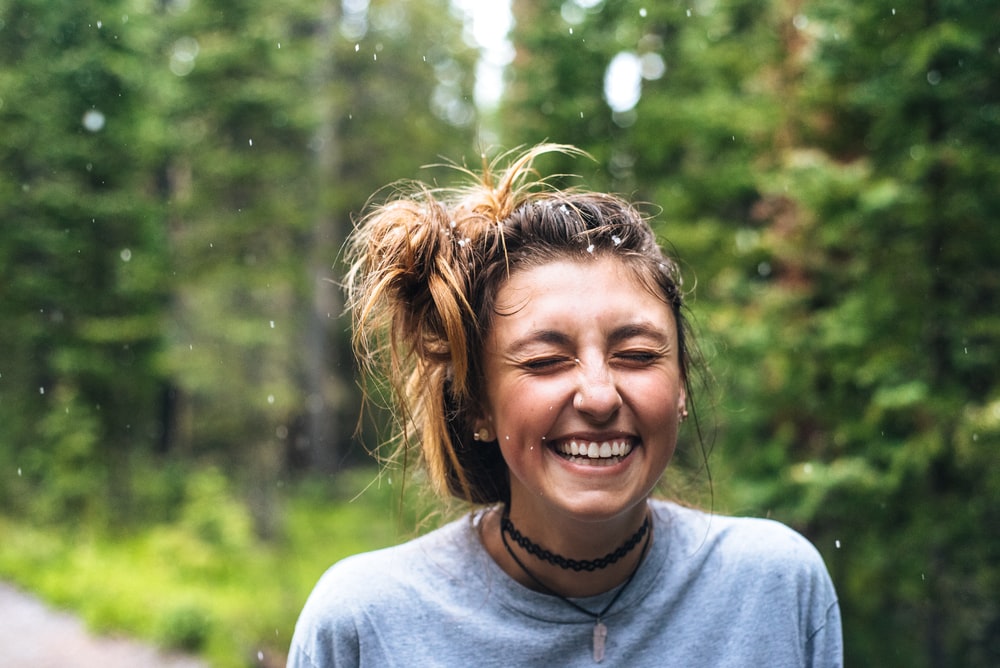 Check out some of our favorite funny pickup lines – they're funny and also NSFW… so if you're looking for something fun tonight, try these dirty pickup lines!
When sending dirty pickup lines, you don't want to seem like you have a dirty mind and spam them with cheesy pickup lines. You need to set up the conversation, make sure you get the green light from this person.
I'm not saying that you need to hear a 'yes you can send me sexy pickup lines' because that never happens, but ask some icebreaker questions first. Ask about their day, how they're doing, what's stressing them out, etc.
After that, you can slide in the innuendos.
Tinder pickup lines don't really work nowadays – it's lost its magic. Today, most cute pickup lines lead to sex or something funny, so here's a bit of both.
I don't care about Spotify wrapped, how about you wrap your legs around my waist?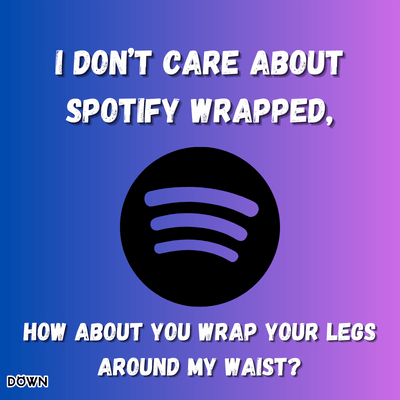 Hey, there's a sale at my house. Clothes are 100% off.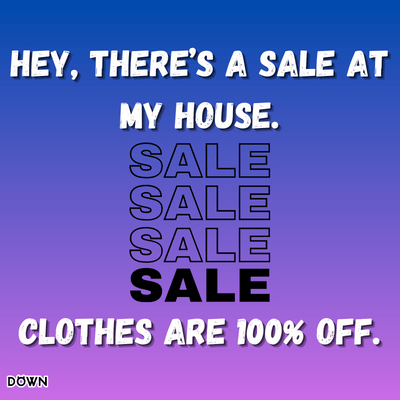 I'm always on top of things. Would you like to be one of them?
My love for you is like diarrhea, I just can't hold it in.
If I flip a coin, what do you reckon my chances are of getting head?
I think you are suffering from a lack of Vitamin Me.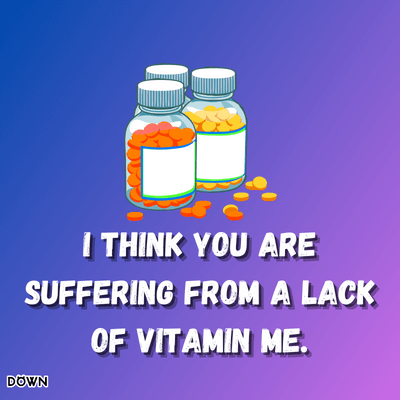 Instead of cute pickup lines, send him or her these sexual pickup lines!
Your outfit would look great on my bedroom floor.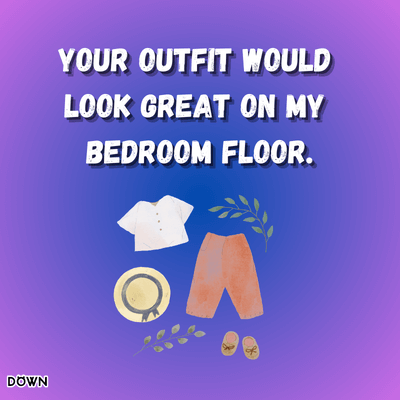 I lost my keys and I've checked everywhere… but your pants. Can I check?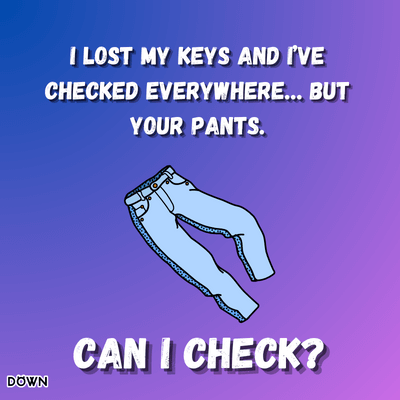 I know a great way to burn off the calories in that drink.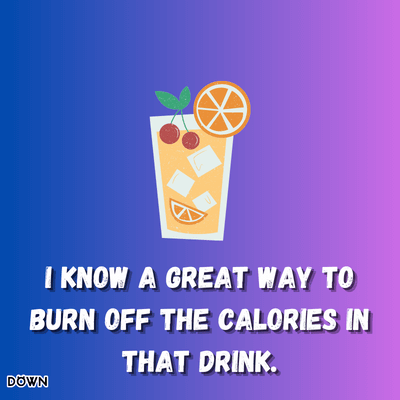 I don't care about Spotify wrapped, how about you wrap your legs around my waist?
Baby, if you were words on a page, you'd be fine print.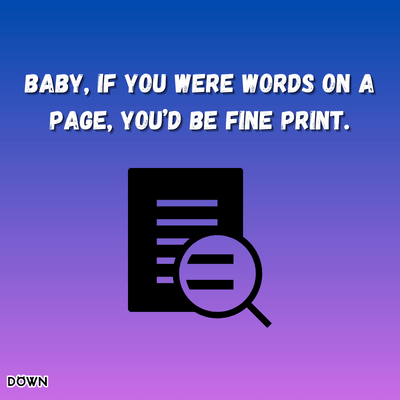 Would you like to try an Australian kiss? It is just like a French kiss, but down under.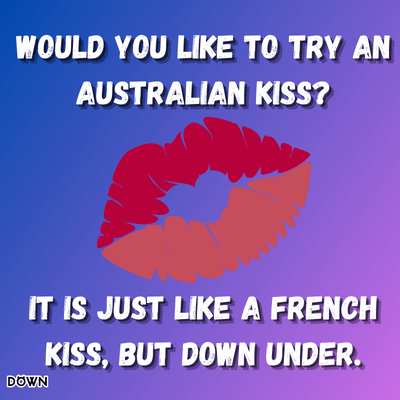 Don't know where to use these amazing pickup lines? Download DOWN hookup app now on iOS and Android to impress everyone!
Best Dirty Pickup Lines
You know this scene from Iron Man? This counts as marvel pickup lines – Natasha Romanoff knows what she's doing there with her eyes.. Take note ladies.
If you're feeling down, I can feel you up.
I'm peanut butter. You're jelly. Let's make a PB&J sandwich.
Dinner first, or can we go straight for dessert?
Hey baby, as long as I have a face, you'll have a place to sit.
Your body is 65% water and I'm thirsty.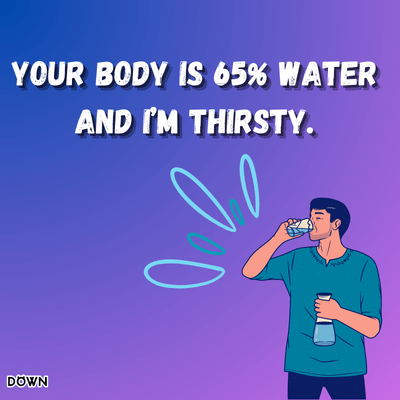 For some reason, I was feeling a little off today. But when you came along, you definitely turned me on.
Smooth Pickup lines
Who says dirty pickup lines can't also sound smooth? Go impress those beautiful women and men!
That's a nice shirt. Can I talk you out of it?
Screw me if I am wrong, but haven't we met before?
Let's have a party and invite your pants to come on down.
They say Disneyland is the happiest place on earth. Well apparently, no one has ever been standing next to you.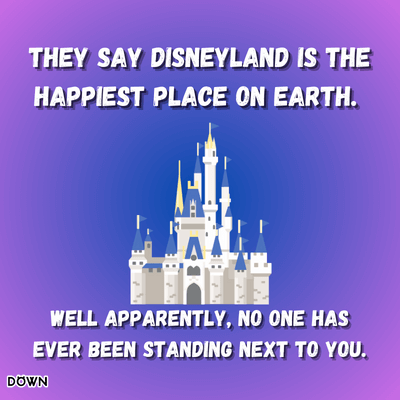 You look cold. Want to use me as a blanket?
Here's the Catch…
Pickup lines make for good icebreaker questions, it's not the traditional 'can I have your phone number' because nobody says that anymore, right? But, whether you're on a dating site or a physical date, funny pickup lines don't always work – no matter how impressive it is. What works is how you deliver it. Make sure you're confident! Say your line!
Now that you know some of the best dirty pickup lines, time to see these;